How to Draw a Ladybug for Kids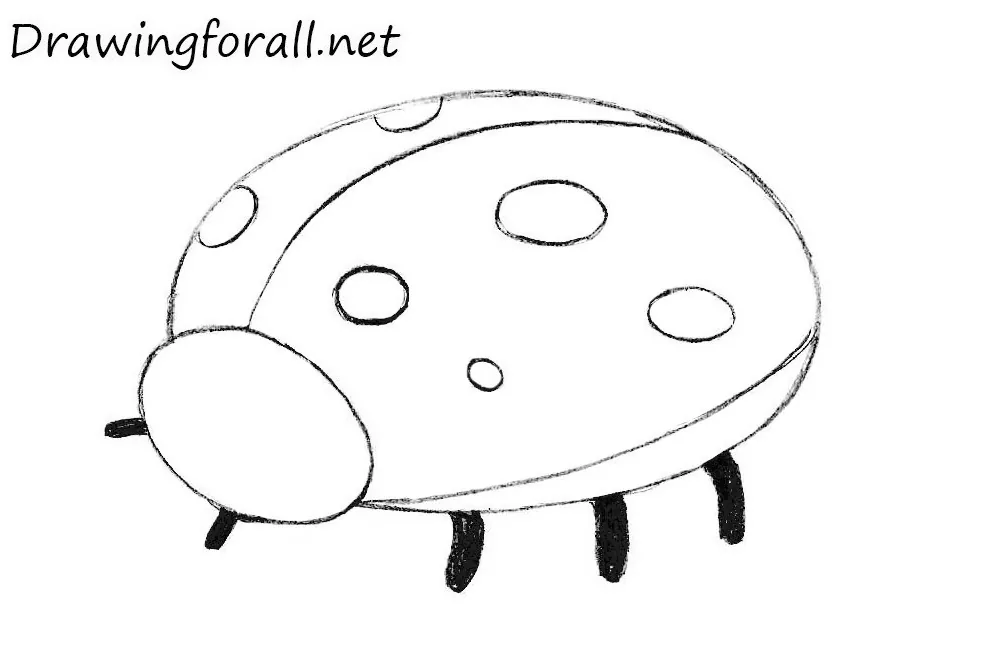 Hello, dear young artists! In today's drawing lesson for beginners, we will show you how to draw a ladybug for kids. This tutorial going to be very simple. If you decide to pick up a pencil and draw a picture for the first time, then this tutorial special for you. Ladybug or ladybird or coccinella – it is a very useful insect, that feeds mainly spider mites and aphids, which are spoiling many garden flowers and plants in general.
Step 1
At first draw an oval. It is the body of our ladybug.
Step 2
Draw another one oval, as a guide for the head.
Step 3
Using a couple of lines draw the lines on the back of the ladybug.
Step 4
Draw the patterns on the back of the ladybird as in our example.
Step 5
Erase the guidelines. Draw the antennae and legs as in our example.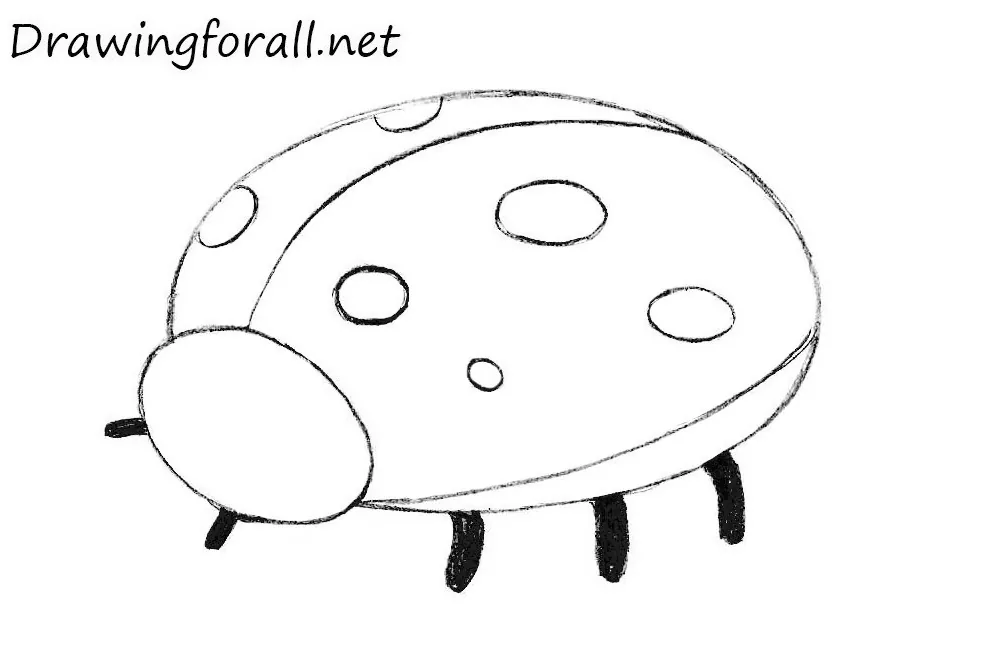 We hope this tutorial helped you how to draw a ladybug for kids. If you like the tutorial visit our lessons for kids, and you will find something interesting for you. Goodbye!