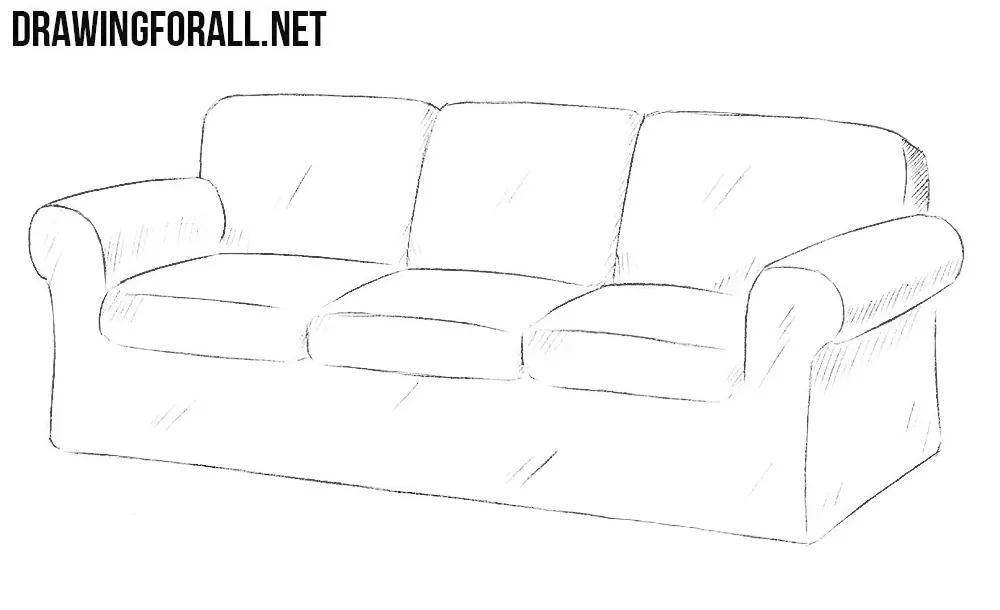 Hello dear artists. In a last few days we made a lot of drawing lessons about items of house interior, such as a chair or armchair. In this drawing lesson we decided to continue this topic and present you a lesson on how to draw a couch.
Step 1
So, first of all we sketch out a long and voluminous rectangle as a base of our couch.
Step 2
Above the rectangle from the previous step we sketch out the back of the couch using light lines.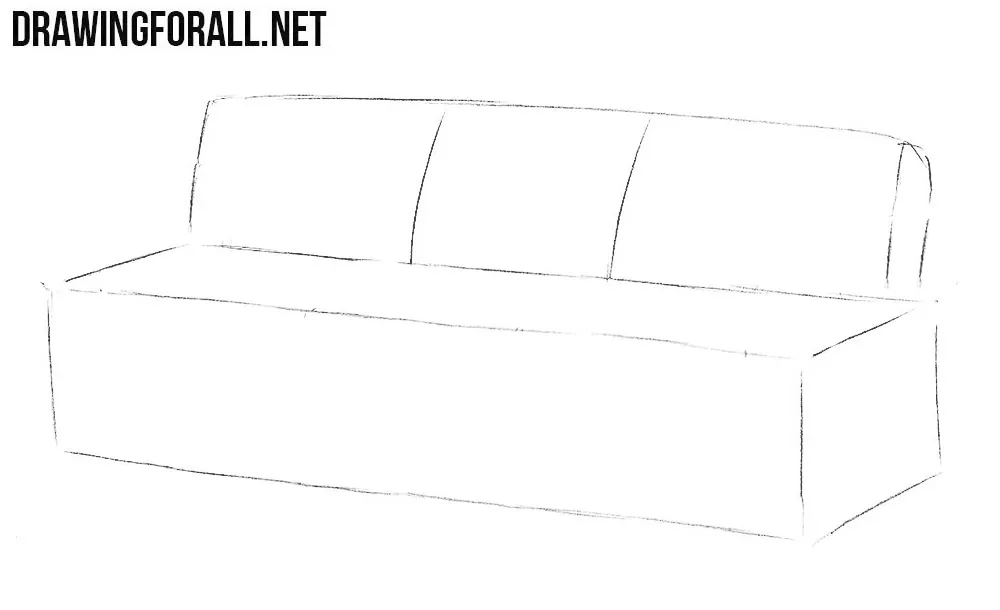 Step 3
On the sides of the sofa we sketch out the arms. Between them sketch out the seat divided into three parts.
Step 4
Circle the outlines of the drawing and remove all unnecessary guidelines from our drawing.
Step 5
Our drawing is almost ready. Now let's add a bit of volume and realism to our drawing using hatching.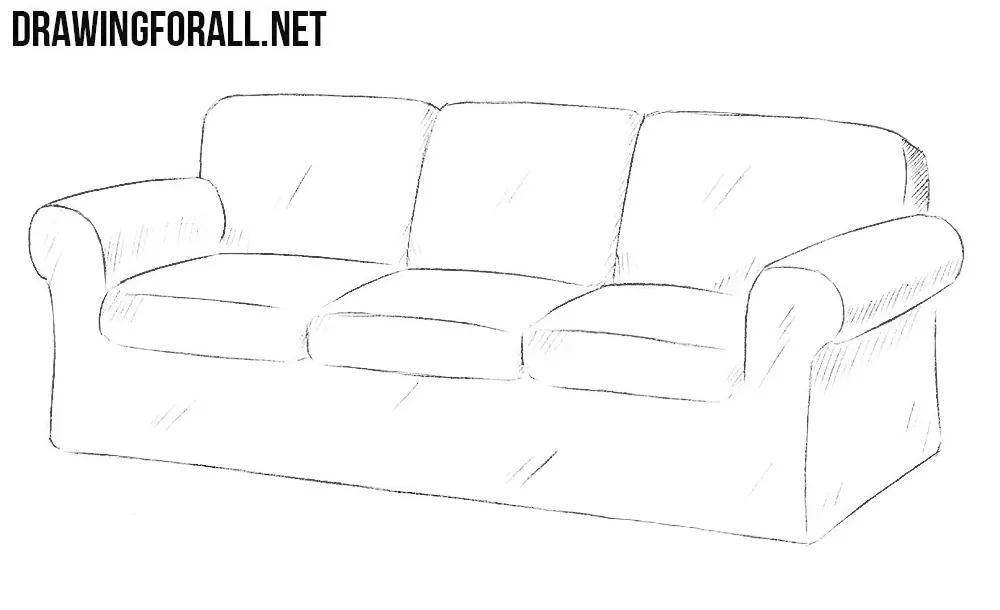 If this drawing lesson taught you how to draw a couch we will be very happy. We would also be very happy if you share this drawing lesson with your friends and visit us in social networks.