Do you like hiking? Many tourism lovers are ready to travel many tens of kilometers to experience the true beauty of nature. One of the finest things on a camping trip is a campfire. It is during dinner that the frank and interesting conversations take place behind the campfire. That is why we are introducing you to a drawing guide on how to draw a campfire.
Step 1
In order to draw a campfire, we first need to outline the location and shape of the firewood. In our case, these are three large logs that are connected by their upper ends. You can choose any shape and thickness of firewood for your drawing. Do not try to draw this firewood with perfectly straight contours. You can lose a lot in realism in this case.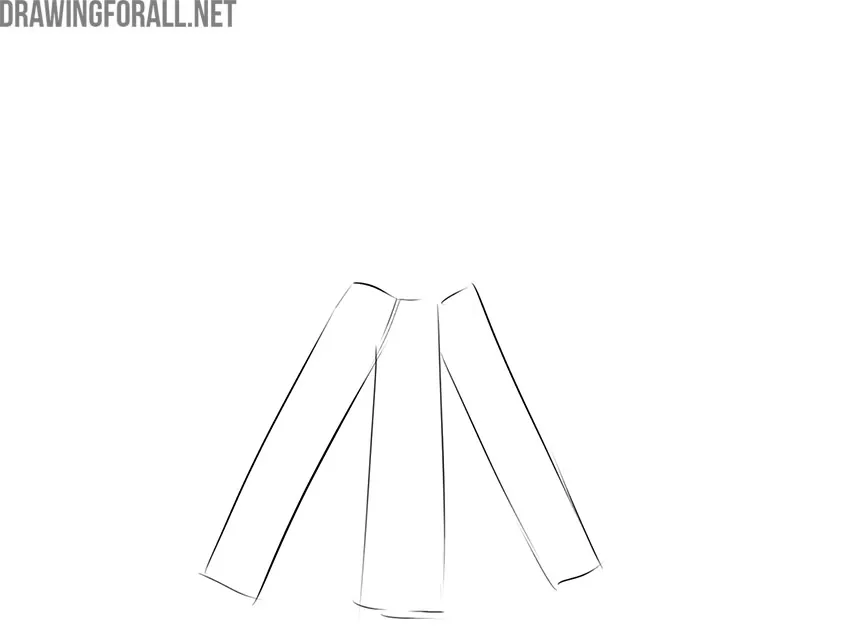 Step 2
Well, we already know exactly where our bonfire will be located. Now we need to roughly outline the contours of the flame. If you draw too large a flame, it will look like an artificial source of the fire. Use short, wavy contours. Avoid excessive pressure on the pencil.
Step 3
Great, now we have rough drafts of the whole picture. Now we can work with the details to make our campfire look amazing. To start doing this, we will add a wooden texture to our firewood. In fact, these are simply short lines that are parallel to the edges of each log. These lines should not be perfectly straight. Do not draw these lines in too much.
Step 4
Now let's lightly draw the details of the fire. In fact, we just need to add a little more smooth curved lines inside the path that we drew in the second step.
Step 5
Fire is always a rather difficult object to draw because working with fire is always working with shadows and light. We will not make complex shadows, but the basic things we need to identify. Fire is a source of light, which means that in areas of direct contact with fire, firewood should be the lightest. In the immediate vicinity of the fire, we do not use hatching and do not apply shadows.
It was a pretty short drawing guide. We hope you get a great result. Do not forget to leave your opinions about our work in our social networks or in the comments directly under this post. This is the best pay for our work.