Hello dear artists and welcome to DrawingForAll. In this drawing lesson we will show you how to draw a bottle. So, let's not delay the beginning and start this drawing lesson.
Step 1
So, first of all draw a tall cylinder. Above the first cylinder draw one more, but more thin.
Step 2
At the very top, draw a flat cylinder. Using curved lines connect the two cylinders from the previous step.
Step 3
Erase all unnecessary lines from the bottle. Make the lower edges more rounded. The drawing of the bottle is almost ready.
Step 4
Continue drawing the bottle. You can leave the bottle as in the previous step or add labels as in this step.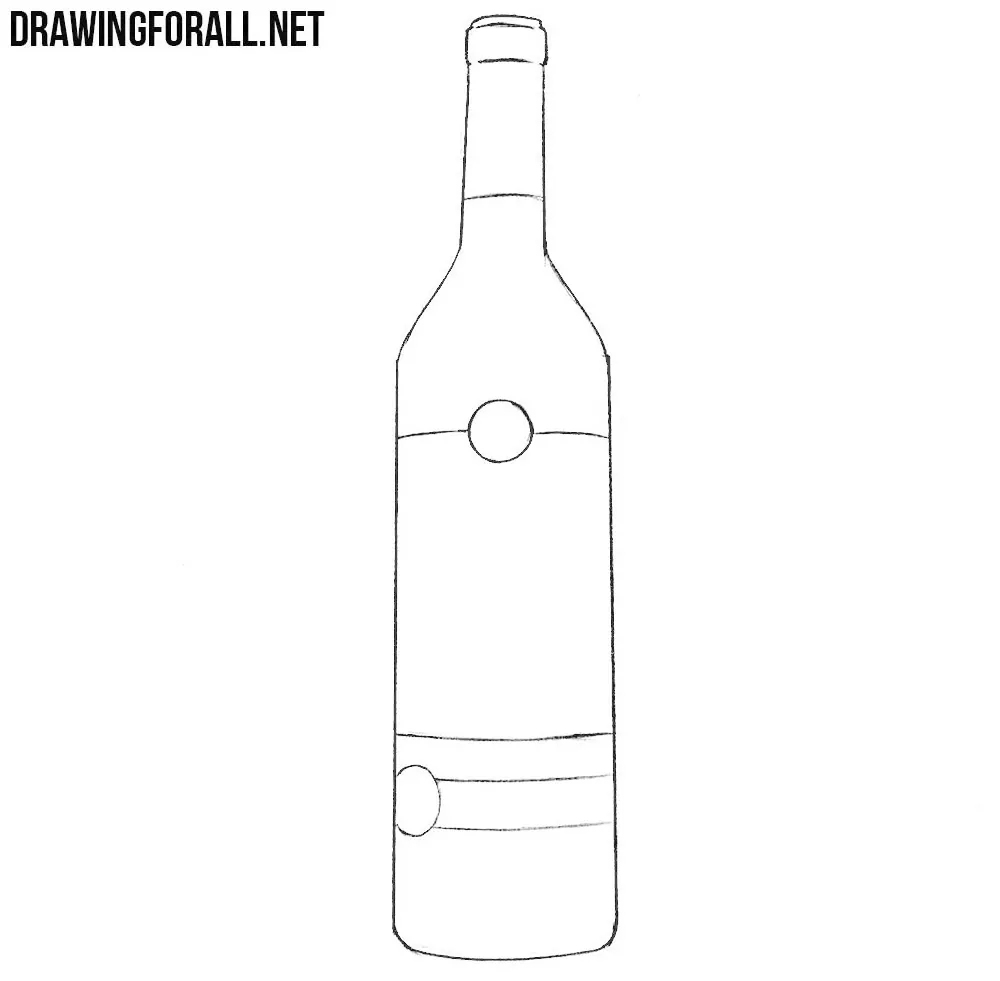 Step 5
And remains the last step in which we will add shadows and glare to make our bottle drawing more realistic.
We hope that this lesson was simple enough, and you could learn how to draw a bottle no worse than our artists. Do not forget to subscribe to us on social networks and share our drawing lessons.