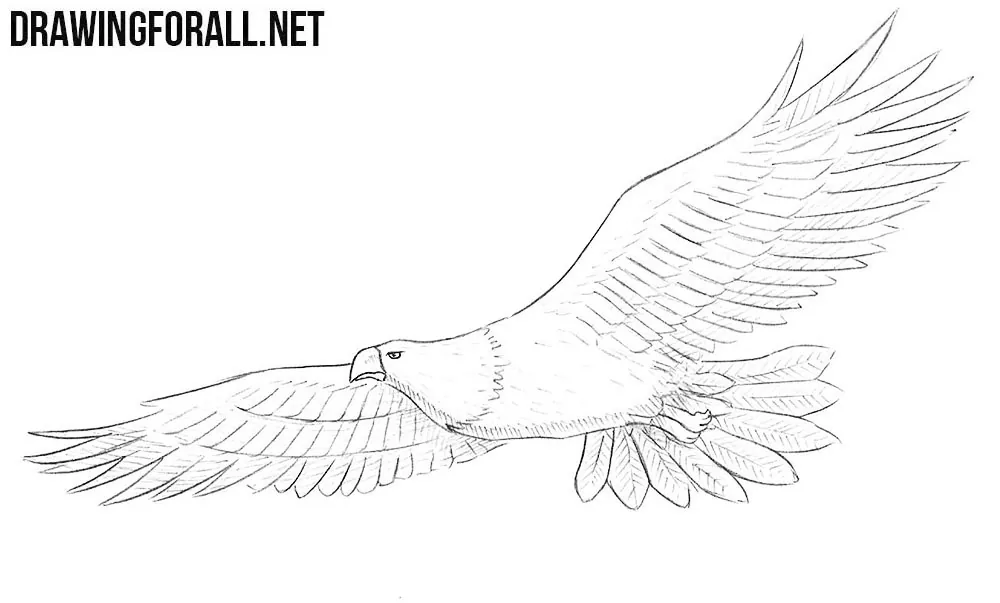 Hello dear readers. Today we present you a new drawing tutorial in which we will show you how to draw a bald eagle step by step. In fact, this is probably one of the most famous birds in the world. Among other things, this beautiful and proud bird is a symbol of the United States.
Step 1
So, let's first outline the main contours of our bald eagle. A wide wingspan, a small head and an oval trunk are the basis of our drawing.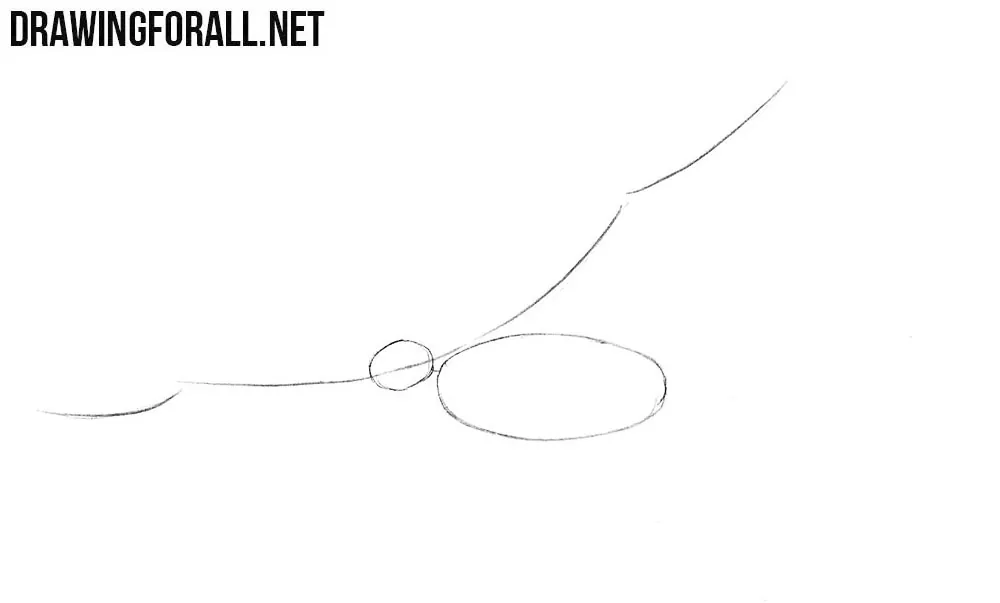 Step 2
Let's continue to outline the main features of our bald eagle. On the head we sketch out a hook-shaped beak and eye. Draw the lower edges of the wings and the rounded tail.
Step 3
Erase all the unnecessary lines from the head of our bald eagle and using clear and smooth lines draw out the head as in our example.
Step 4
Let's get down to the wings of our eagle. Using clear and beautiful lines draw a smooth upper lines of wings and long feathers.
Step 5
By the same principle as we drew wings, let's draw feathers on the tail of our beautiful bird. Do not forget to erase all the guidelines.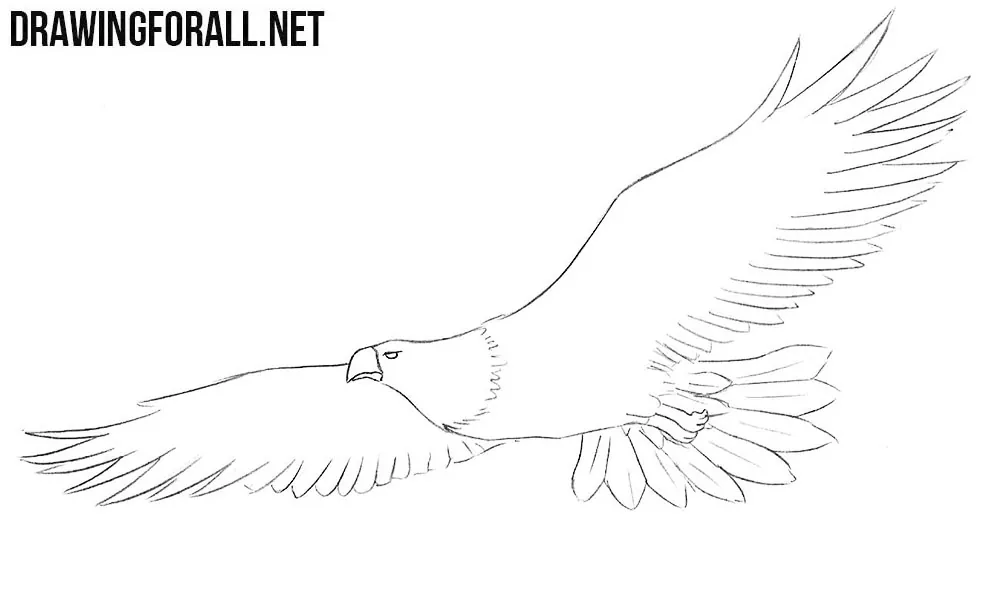 Step 6
Now let's go back to the wings of our eagle. Here we will need to draw other feathers that are a bit smaller than the feathers that we drew before.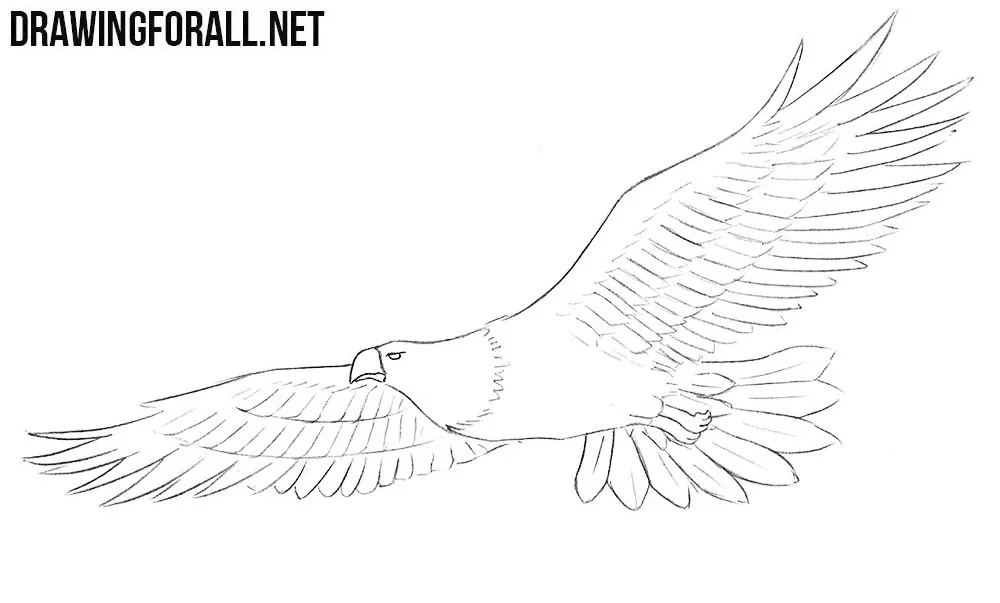 Step 7
So, let's work with the shadows. Shadows, as always, we need to add using classic hatching. Hatching is a painstaking job, especially if you need to draw wings.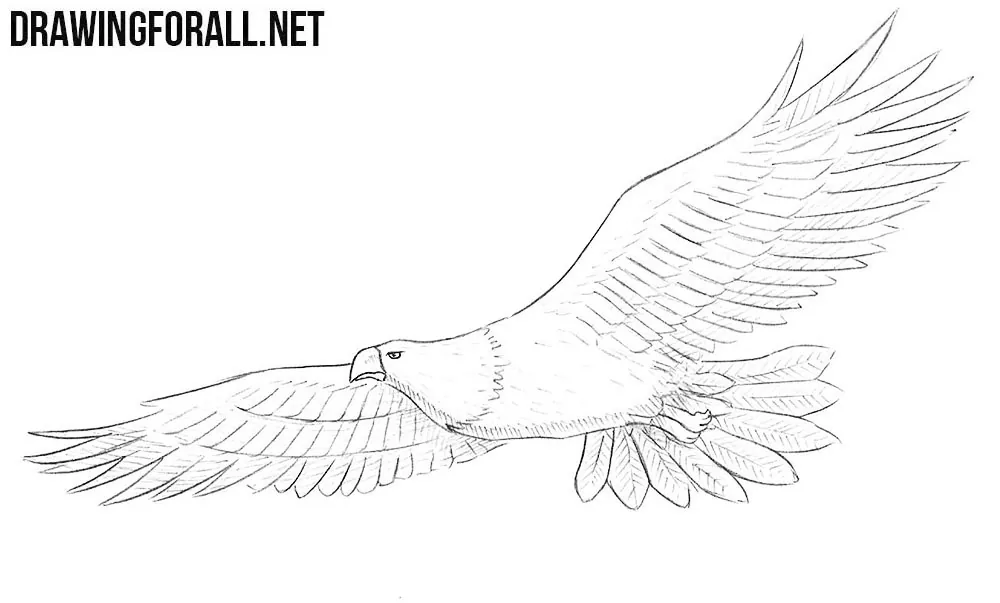 So, it was a drawing lesson about how to draw a bald eagle – a national bird of the United States. We tried very hard on this lesson, because this symbol means a lot to us. We hope that it came out right and neat. If we helped you to learn drawing this beautiful bird – we wait for your messages below this article. See you in the next drawing tutorial!