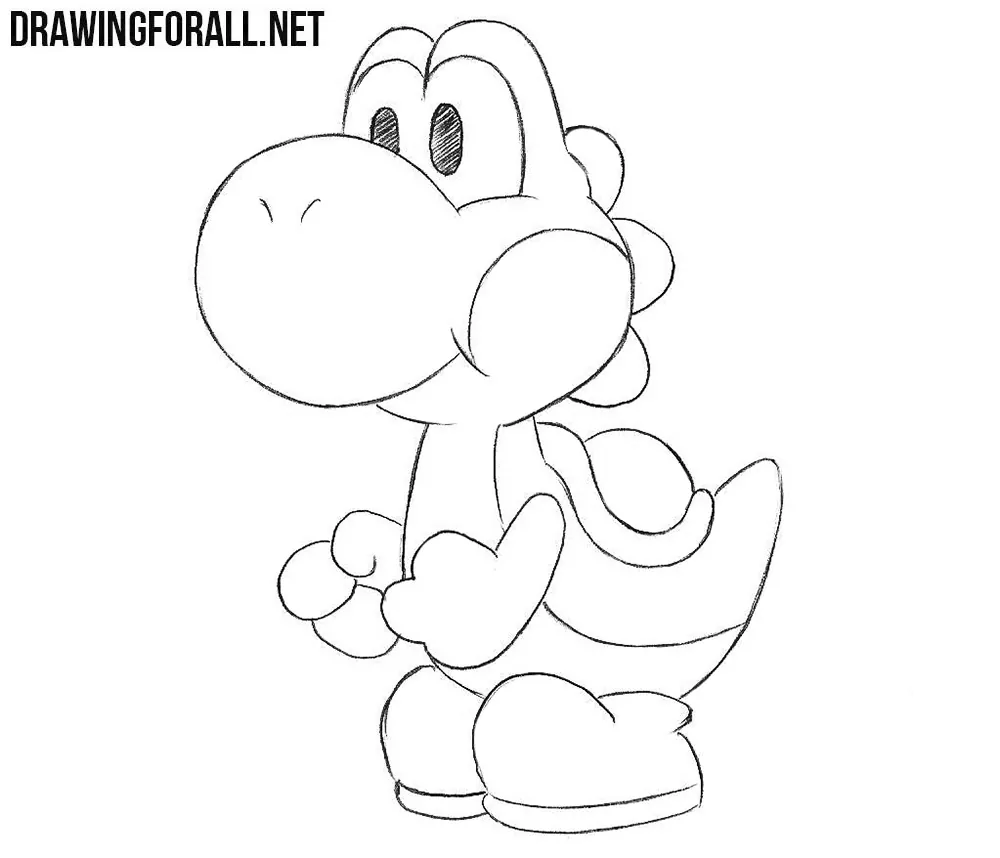 Games about Mario probably the most popular on the planet Earth, and in one of our previous lessons we drew the main character of this game – Mario. In this lesson we will show you how to draw Yoshi – one of the most popular and interesting and cute characters of the games about Mario.
Step 1
With the help of light lines draw the outlines of Yoshi's head. Try to repeat all the outlines as in our example.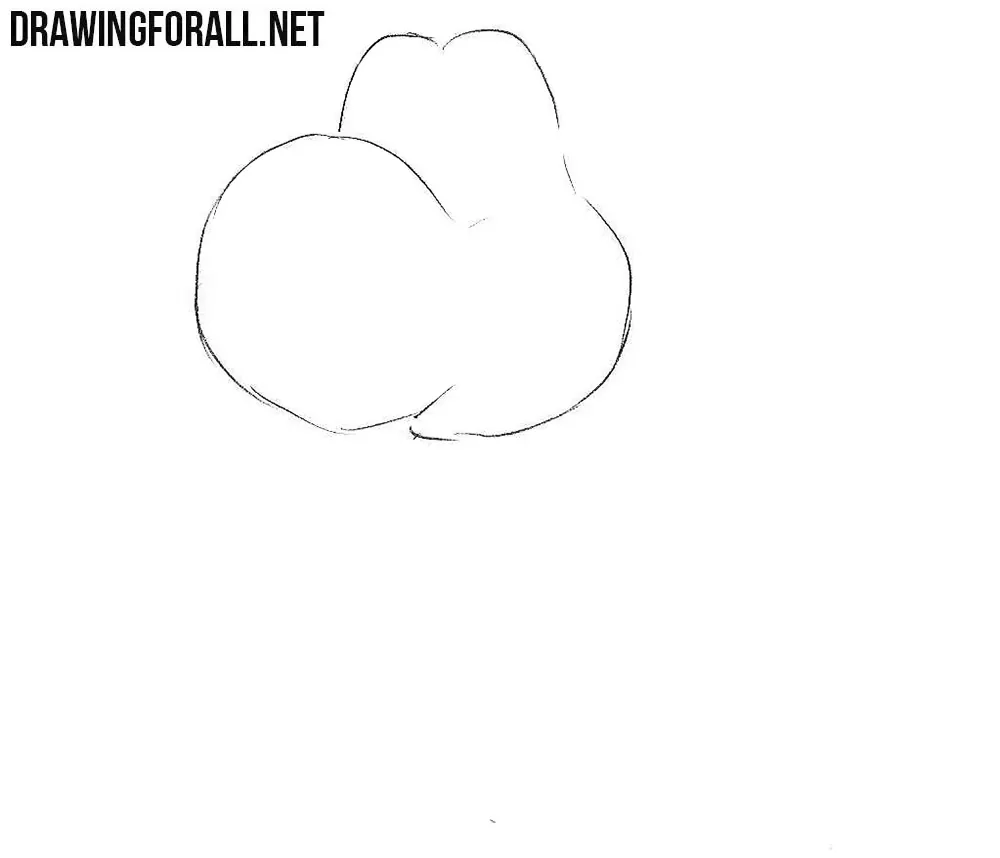 Step 2
A very simple step – here we draw the torso of our Yoshi, which looks like a drop. As you can see, it is very simple.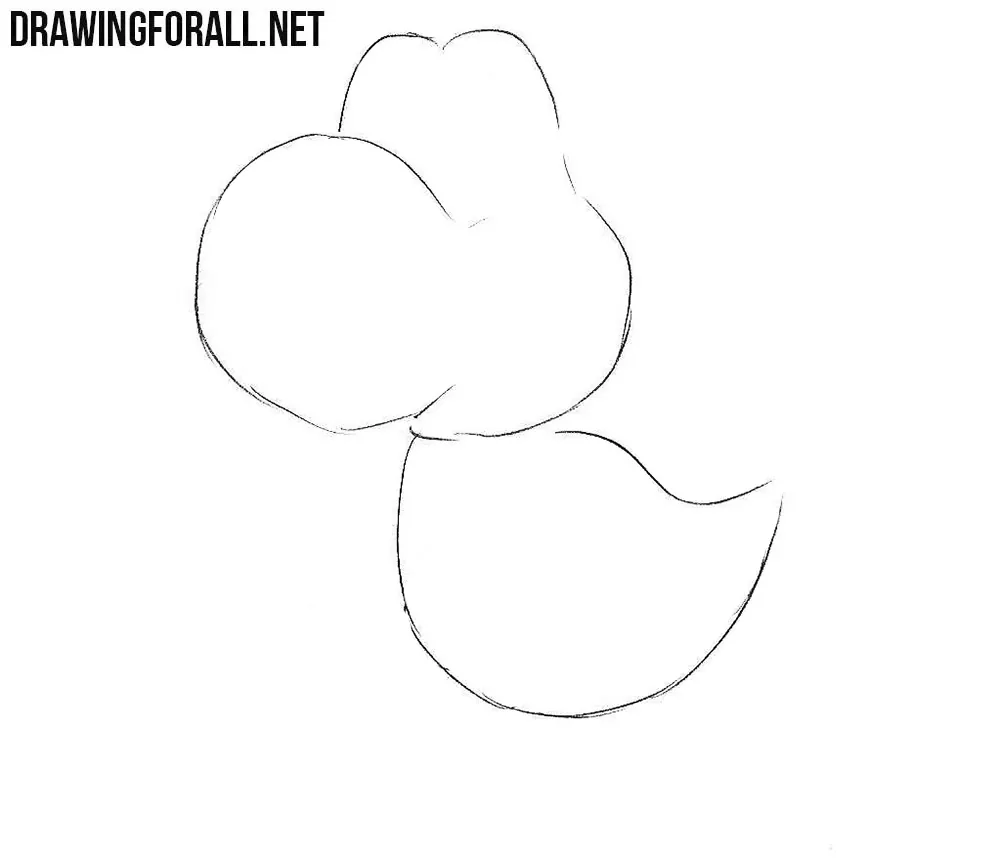 Step 3
Now sketch the arms and legs of our Yoshi as shown in the example below this text. Starting with the next step, we will use clear and dark lines.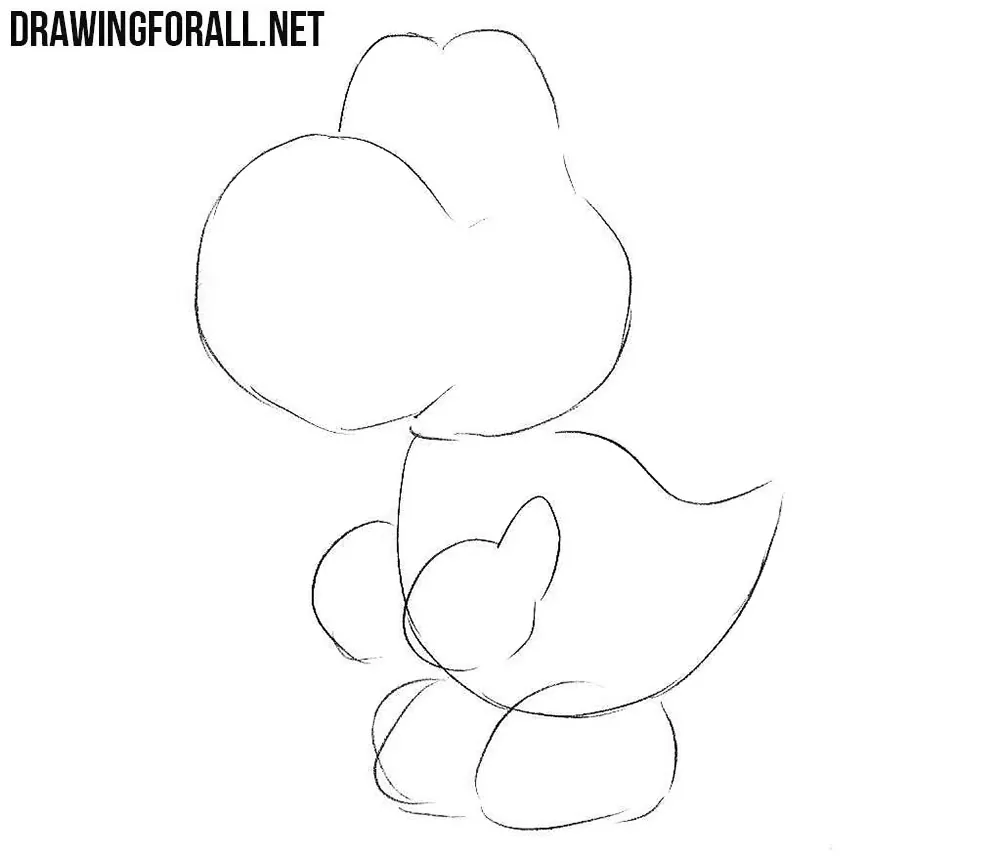 Step 4
Now let's draw large eyes and pupils inside. Use hatching to paint the pupils. By the way, note that the eyes in the center should be connected.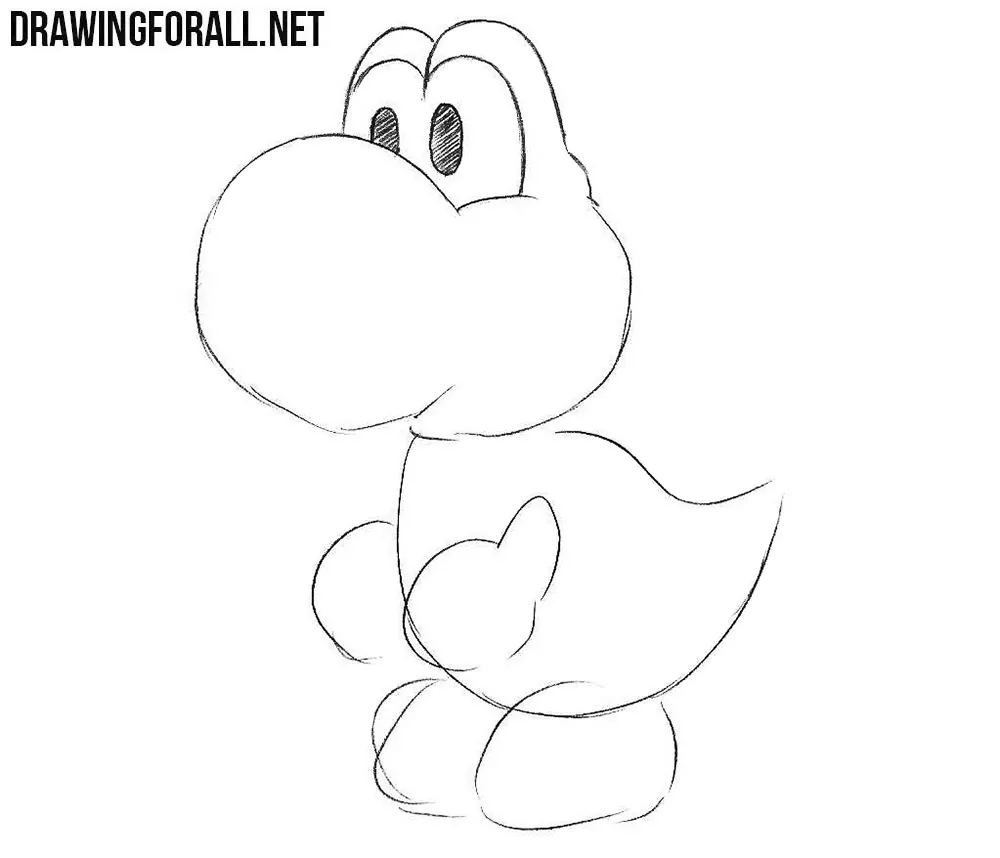 Step 5
Using clear and dark lines, carefully draw out the outline of the head. Try to repeat all the lines of the head as in our example.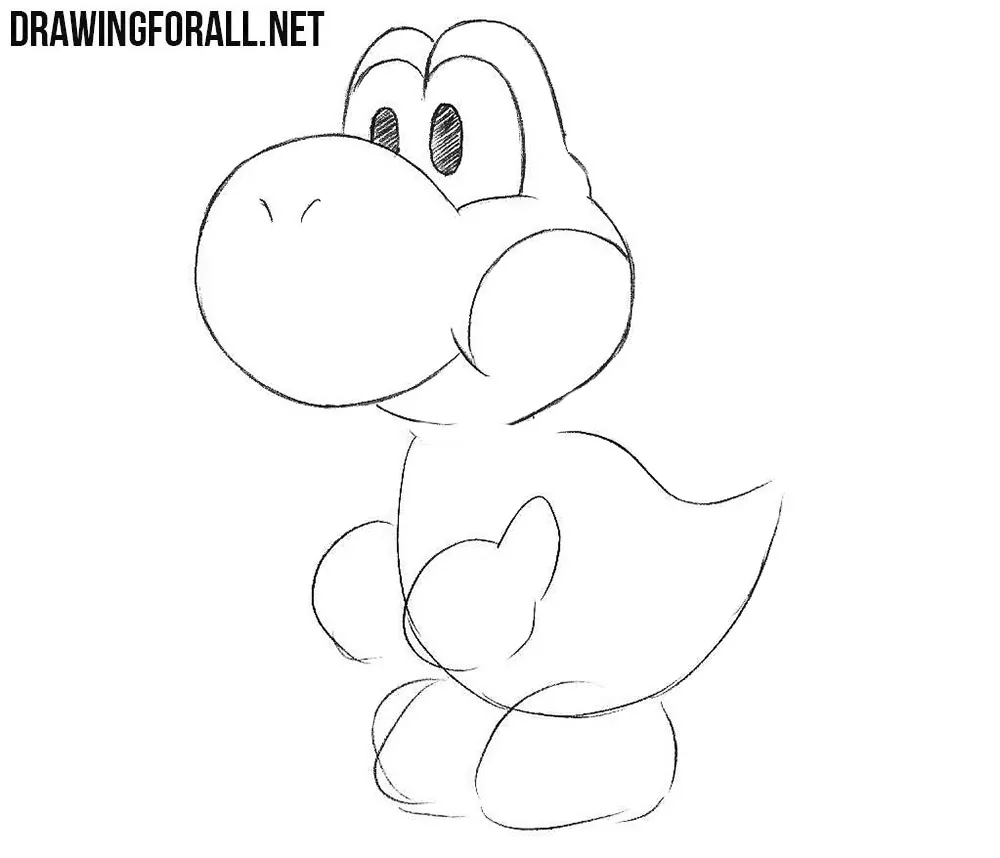 Step 6
Now go to the torso and draw the back, the shell on the back and the upper line of the tail. Do not forget that we must use very clear and dark lines.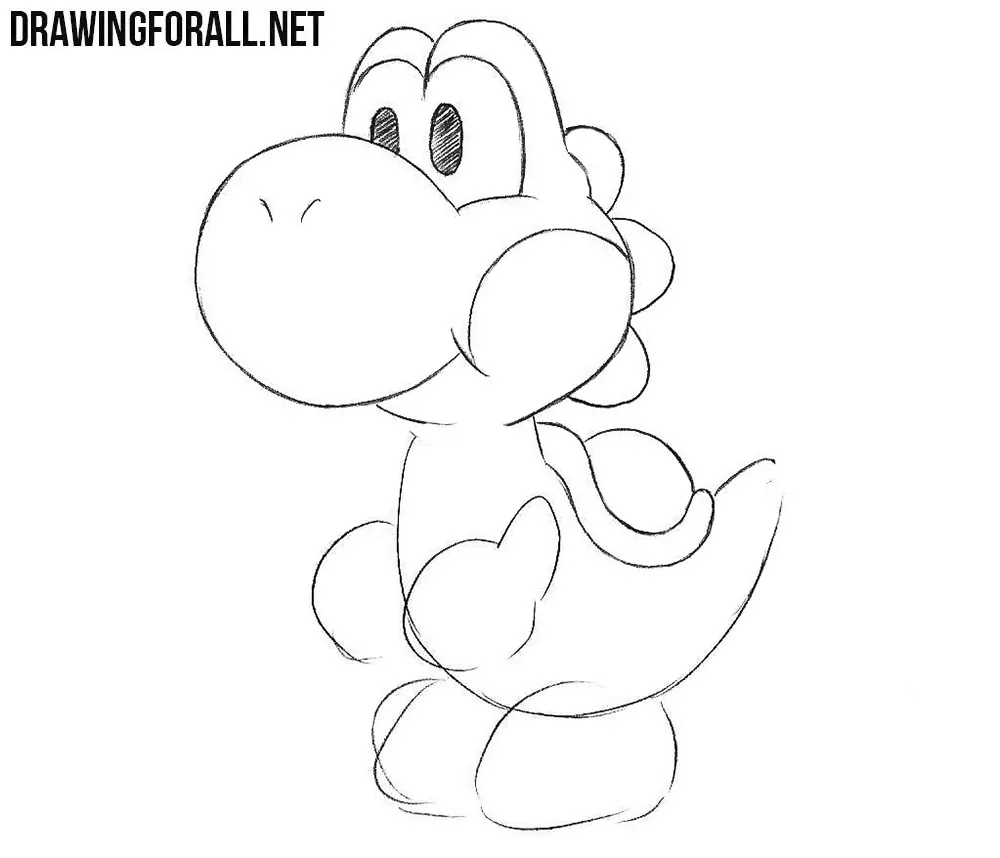 Step 7
Now draw out the neck and small arms of our Yoshi, clenched into fists. If you did everything right, then go to the last step.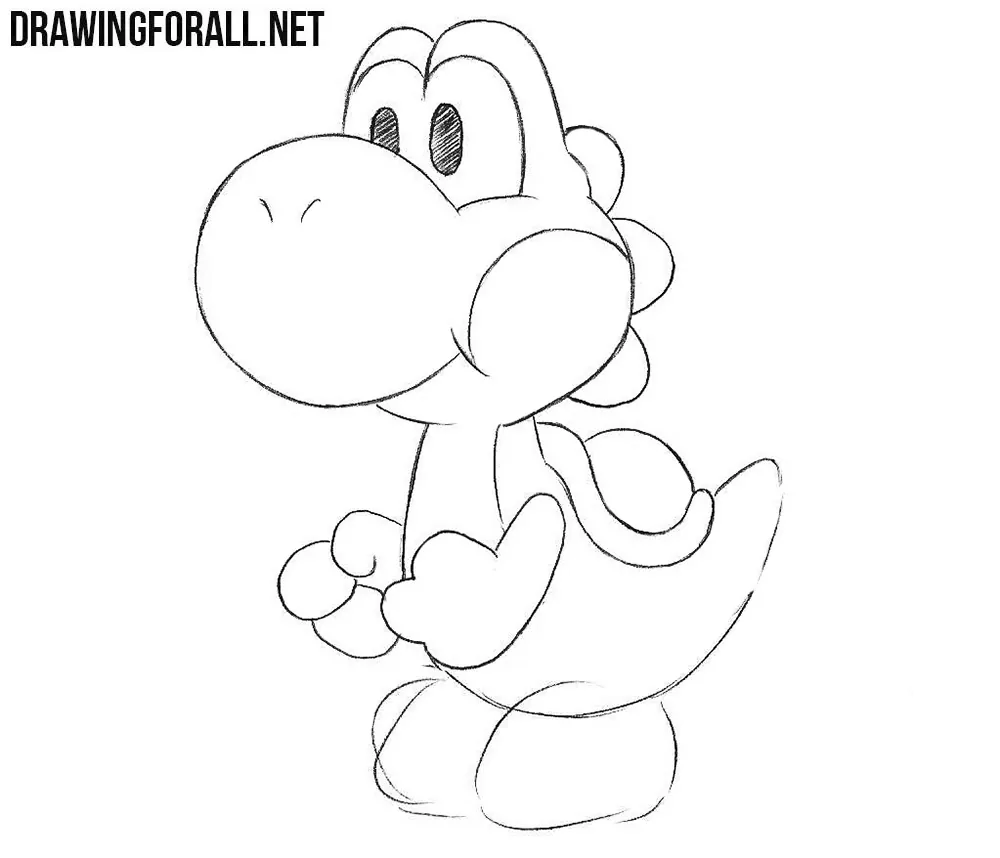 Step 8
We finish the lesson about how to draw a Yoshi by drawing plump sneakers. As you can see, it was extremely simple.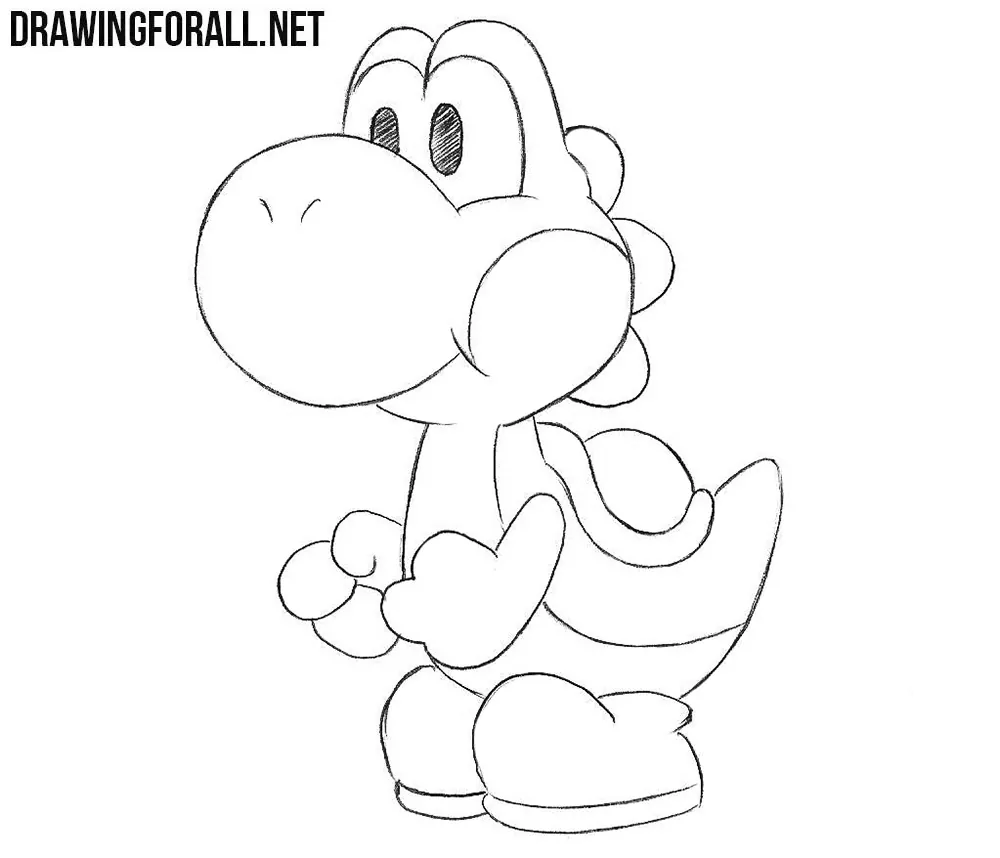 We really love games, both the most modern games and the classics of the gaming industry, such as Mario and Megaman. If you want to learn how to draw most different characters from different games, then visit the category called "Games" on our website. Also share our drawing lessons, this will greatly help us.