How to Draw an Astronaut for Kids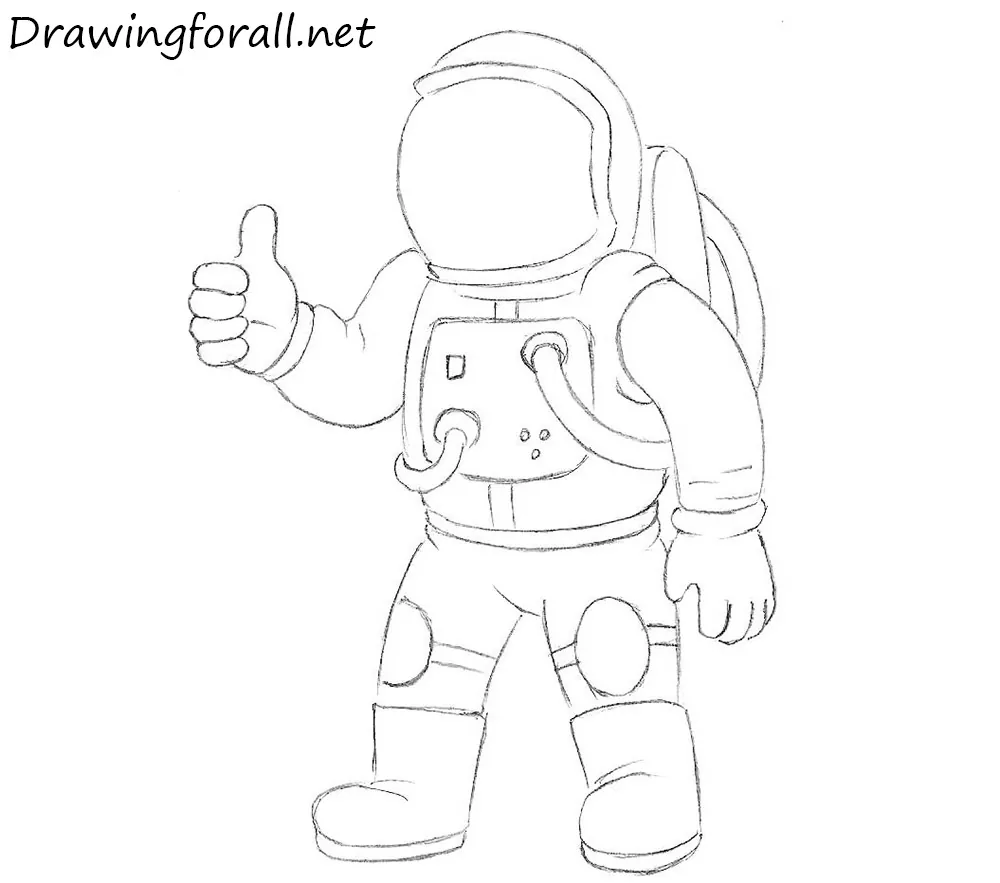 Hello, dear artists! In today's drawing lesson, we will show you how to draw an astronaut for kids. So, let's start the tutorial!
Step 1
At first we draw the circle as a guide for the head.
Step 2
Sketch out the torso. Using curved cylinders draw hands.
Step 3
Sketch out the pelvis and legs. Using ovals draw feet.
Step 4
Start adding details. Draw the glass of the helmet. Draw hoses on the chest and knee protectors.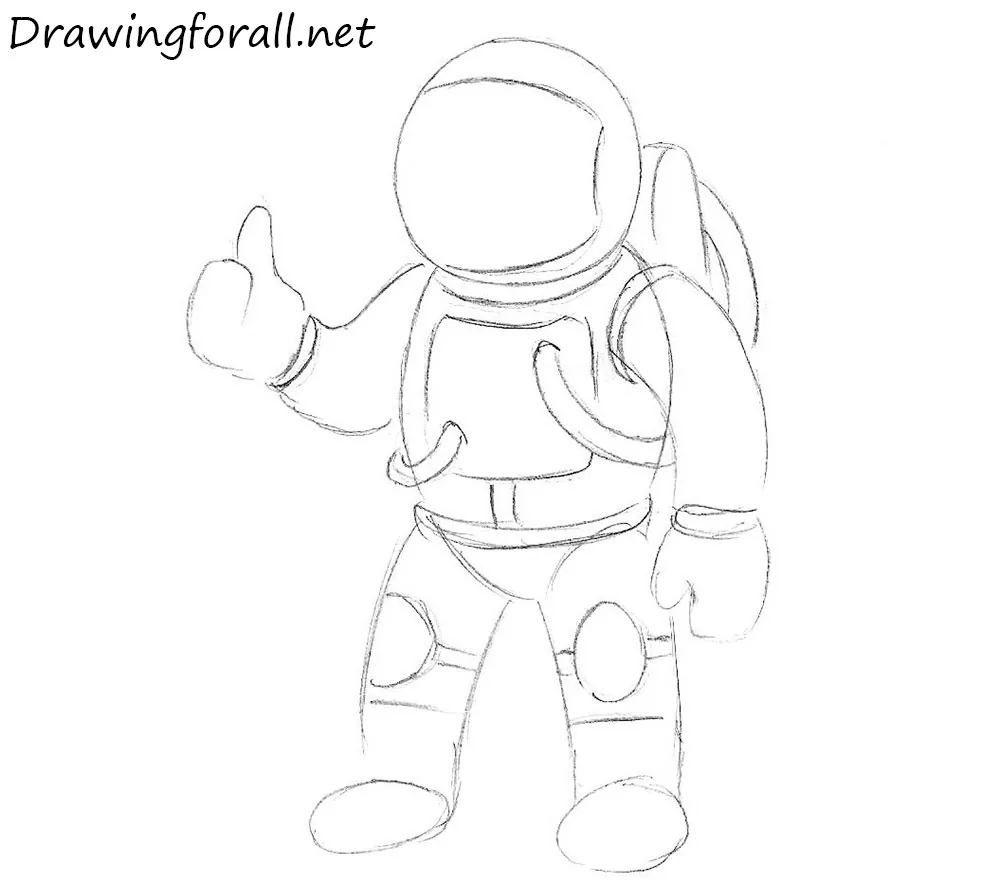 Step 5
At this step erase the guidelines. Make the lines smooth and clean.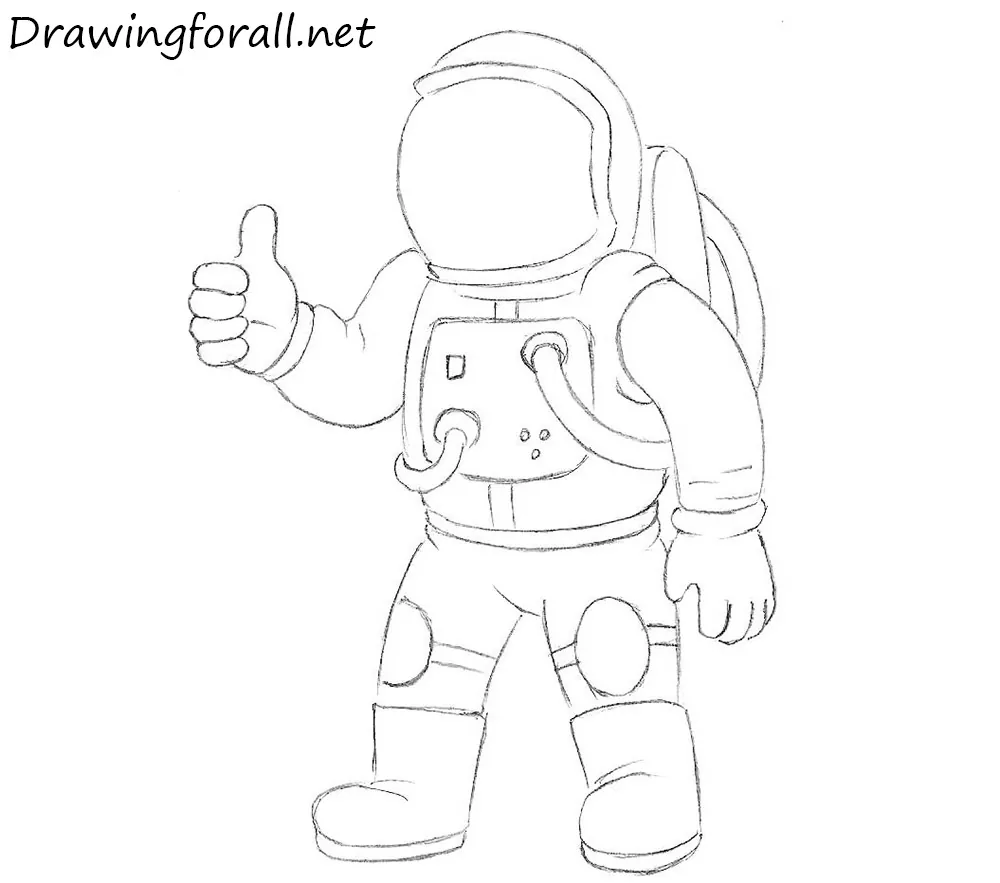 So, it was the drawing lesson about how to draw an astronaut for kids. If you like this tutorial visit our drawing tutorials about how to draw a cartoon policeman and how to draw a cartoon doctor. Stay tuned and goodbye!