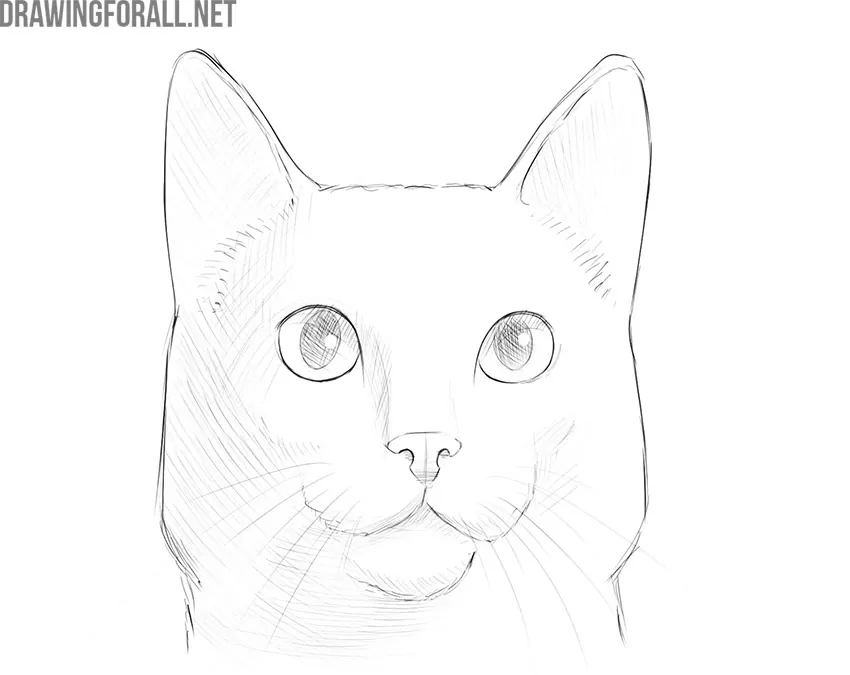 If you want to learn how to draw a cat face, you can read this tutorial.
This tutorial on how to draw a cat face will be quite simple. We tried not to overload it with unnecessary details. But at the same time, we decided to make it so that at the end you get a fairly realistic cat's face drawing.
We hope you enjoy this guide in eight easy steps. Just follow this simple sequence of steps and you will get great results.
Step 1
Let's start this guide on how to draw a cat face. We love to create cool and complex drawings using simple shapes. Therefore, we will draw this cool cute cat using a simple circle, if you are drawing a portrait, then place this circle in the center of the sheet. Just below, draw two short lines to indicate the neck.
Step 2
The last step was really important and you did a great job with it. Now we can consolidate the success and draw a pair of ears that look like triangles. Also, draw two intersecting lines inside the circle. The horizontal line marks the eye level, and the vertical line divides the face into two symmetrical halves.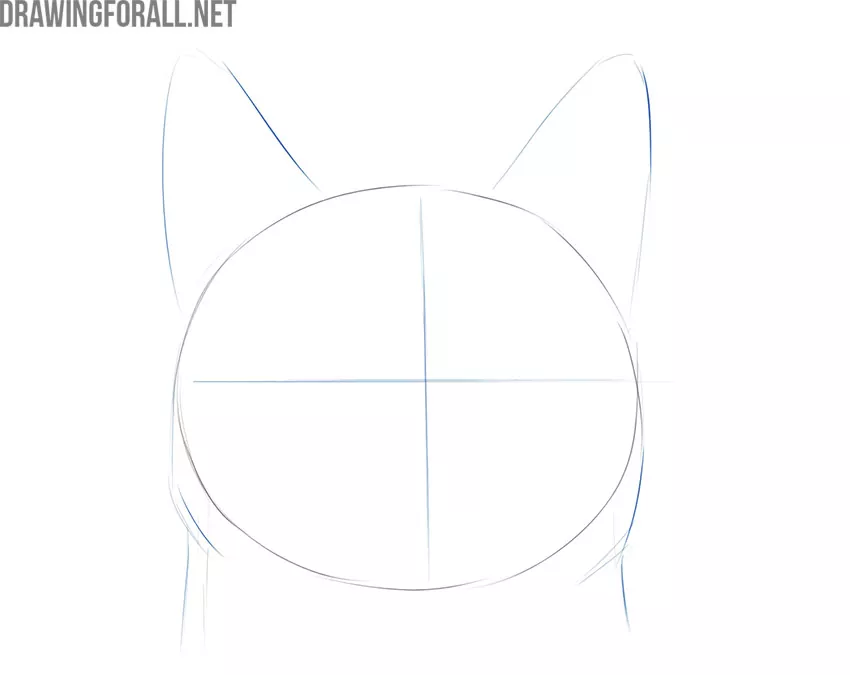 Step 3
So, we continue this guide on how to draw a cat face. In this step, we will draw the outlines of the eyes. If you've ever looked at a cat, you've seen this beautiful almond-shaped cat-eye shape. The outer contour of the eye consists of two lines – the upper line and the lower line. The upper line is smoother and the lower one is more curved. At the end of this step, we will draw the pupils, which look like large ovals that are located inside the contours of the eyes.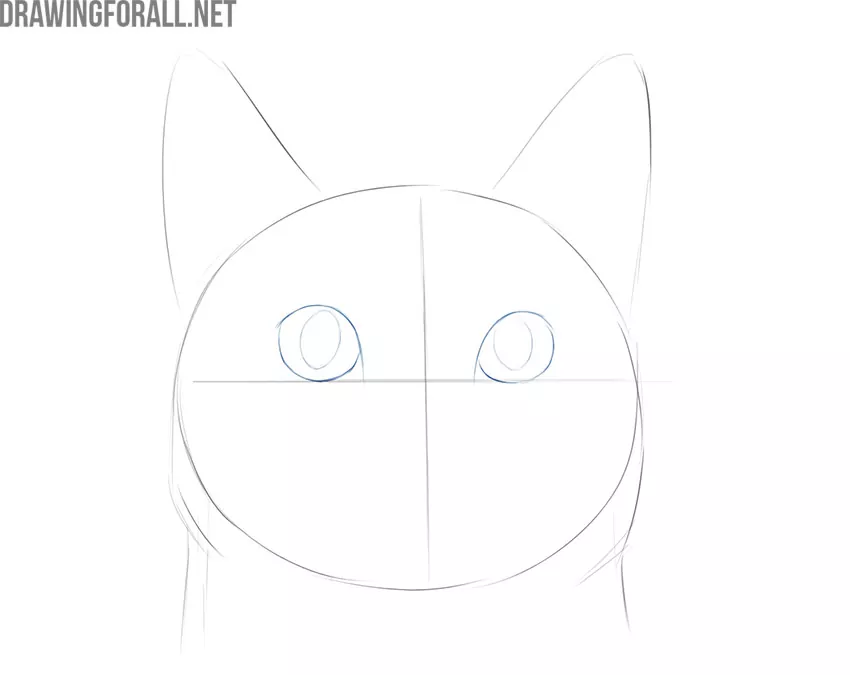 Step 4
Excellent! We got very expressive cat eyes. Now we can move on to drawing the nose of the cat. The shape of this nose vaguely resembles an inverted anchor or mushroom.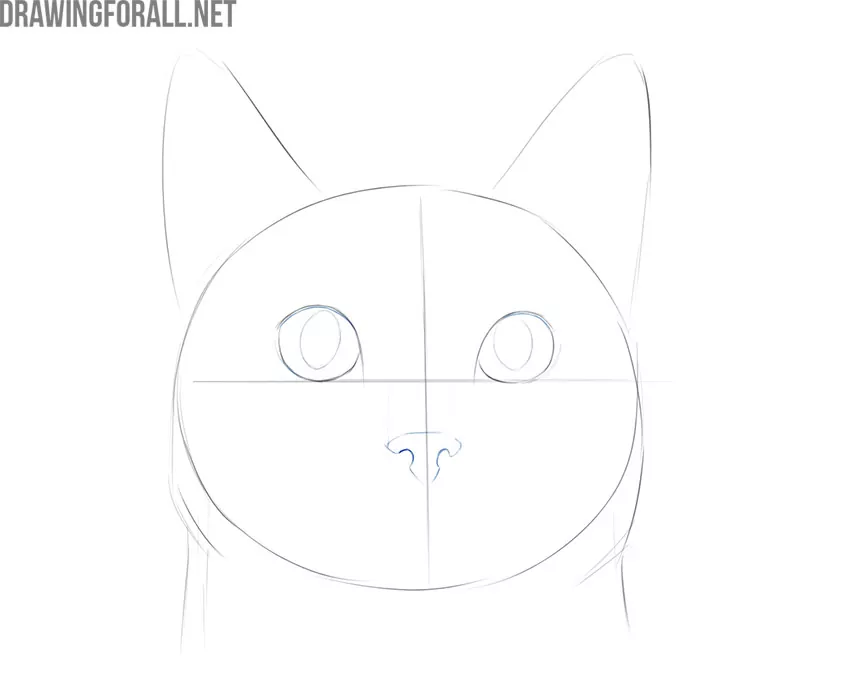 Step 5
In this step, we will add several details at once. First, we'll draw a pair of cheeks that look like mounds. Then we will draw the outline of the chin. Overall, it should look like a satisfied smile. The most important details are ready, and it's time to give the cat's face drawing a more complete look.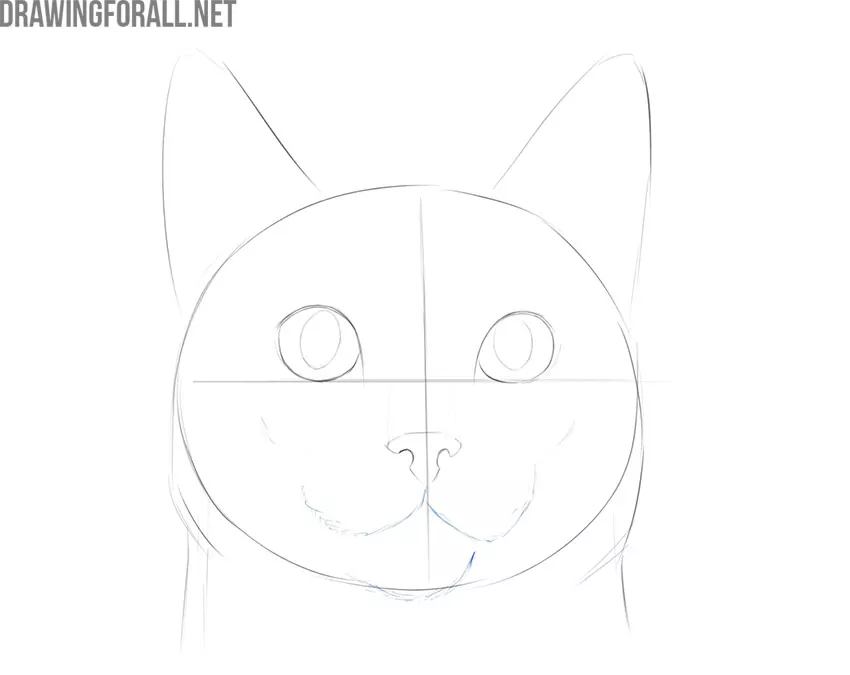 Step 6
We are very close to completing this tutorial, we hope you are not too tired. First, we will delete all the construction lines that we used in the previous steps. Then we will draw more clear outer contours of the head and facial features. Add the fur texture in the form of several strokes that are close to each other.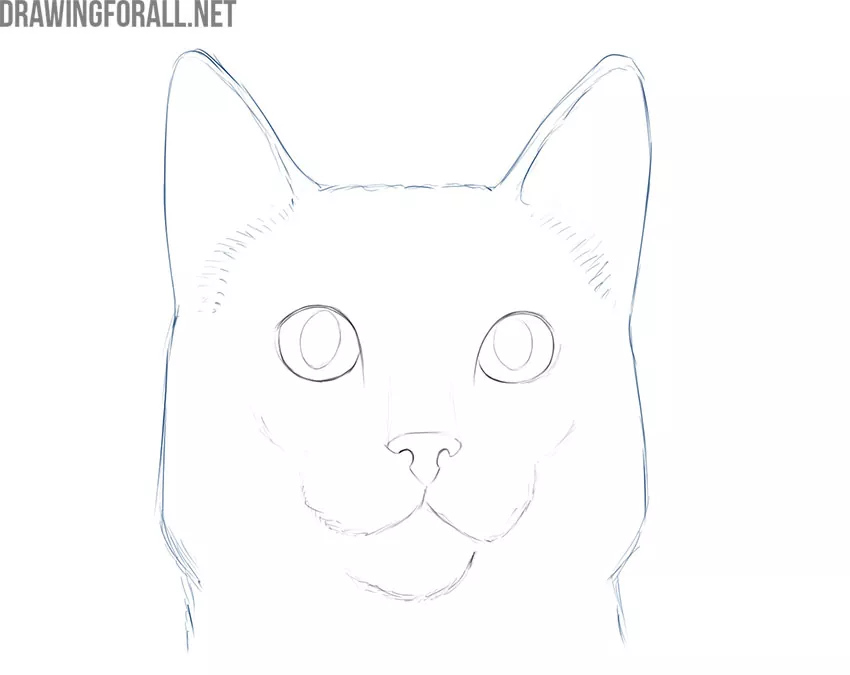 Step 7
In this step, we apply some shadows that give this lovely cat drawing a more natural look. To make beautiful shadows, you need to use sweeping light shading, not pressing hard on the pencil. At the end of this step, we will draw in more detail the pupil of our cat. Note the white highlight at the periphery of each pupil. The location of these highlights forms the direction of the gaze.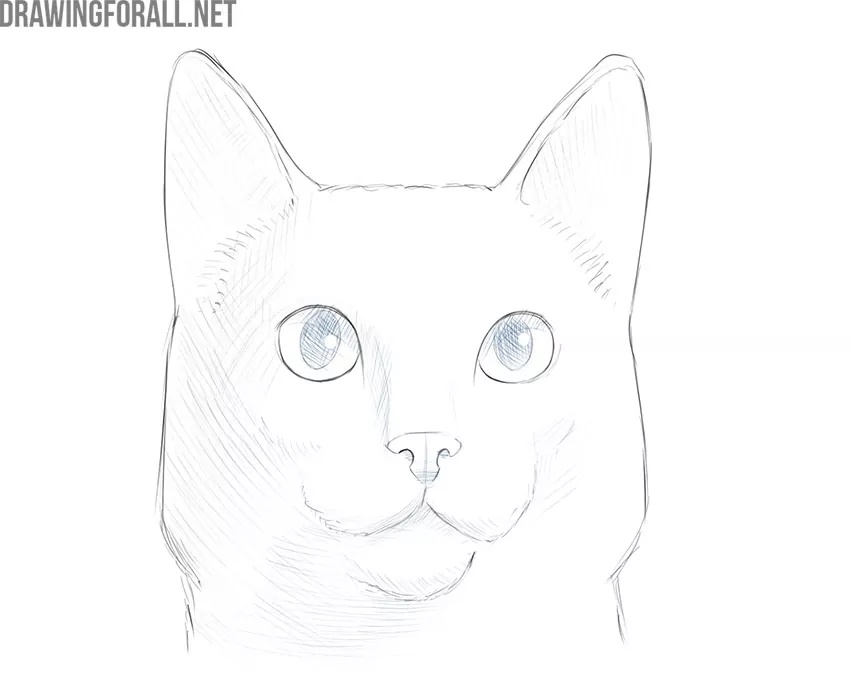 Step 8
This is the last step of this guide about drawing a cat face. If you followed the correct sequence of steps, then you got something similar to the cat face drawing created by the artists of Drawingforall.net.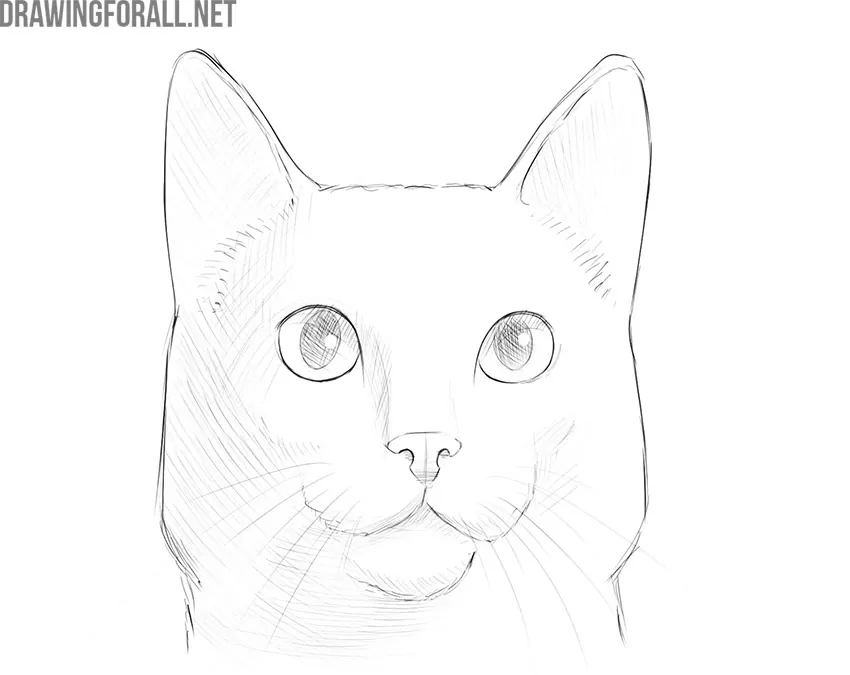 To make your drawing of the cat's face even more realistic and voluminous, try adding more detailed shadows. Our article on light and shadow will help you with this.
You can also draw some interesting and beautiful patterns on the cat's face. It will also help make your cat face drawing more interesting and lively.
Our task is to teach you how to draw really cool animals in a very simple way. And it is equally important that the result be realistic enough. If we cope with our task – let us know about it. If not, then let us know about it too. And also be sure to subscribe to our social networks – this will greatly help us to evolve and make new cool tutorials.