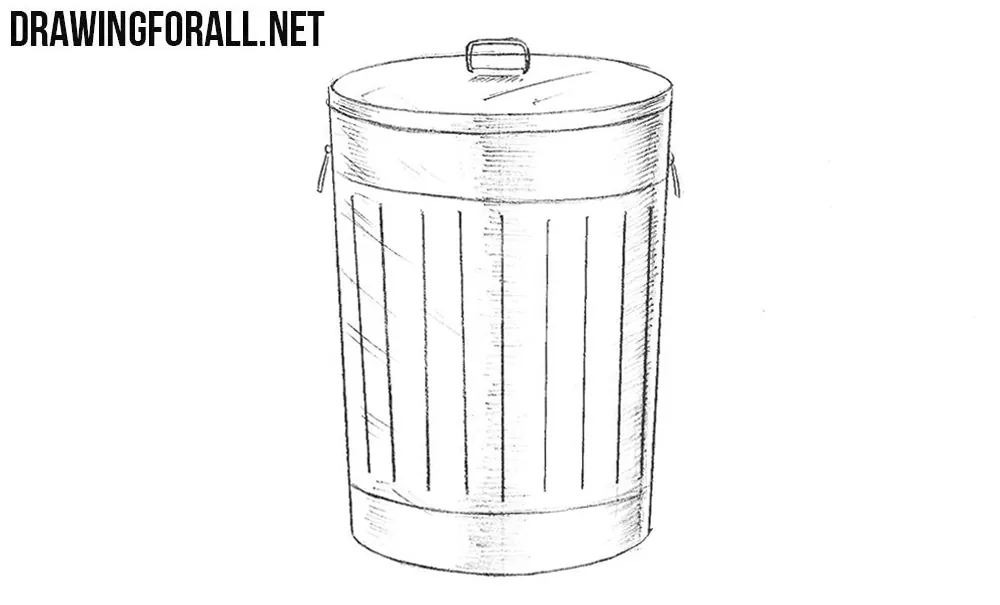 Hello everybody. If you are a regular reader of our site, then perhaps you already noticed that we have drawn a lot of items that you can see in everyday life. Today we want to complete this topic and created a lesson on how to draw a trash can.
Step 1
For the symmetry of the drawing we need to draw a straight line.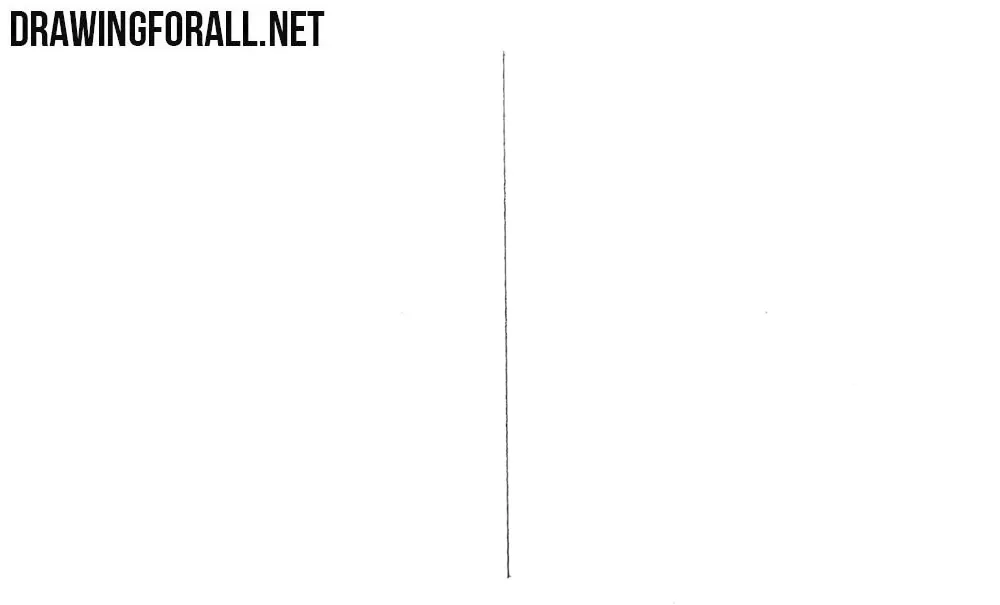 Step 2
At the top of the line draw an oval. This will be the top edge of our trash can.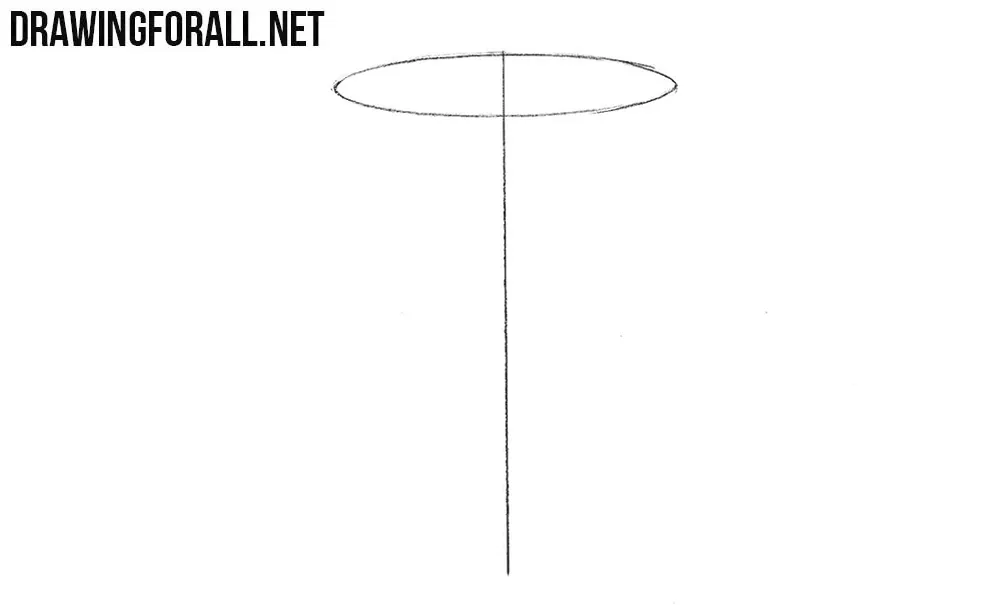 Step 3
Using two straight lines draw the side faces and draw a bottom with a curved line.
Step 4
Now go to the top and draw out the cap with the handle on top.
Step 5
On the sides we draw two handles. In the upper and lower parts of the trash can we draw slightly curved lines.
Step 6
A very simple step in which we will need to draw these vertical lines (stiffeners).
Step 7
And the last step in which we add shadows and metallic shine by hatching.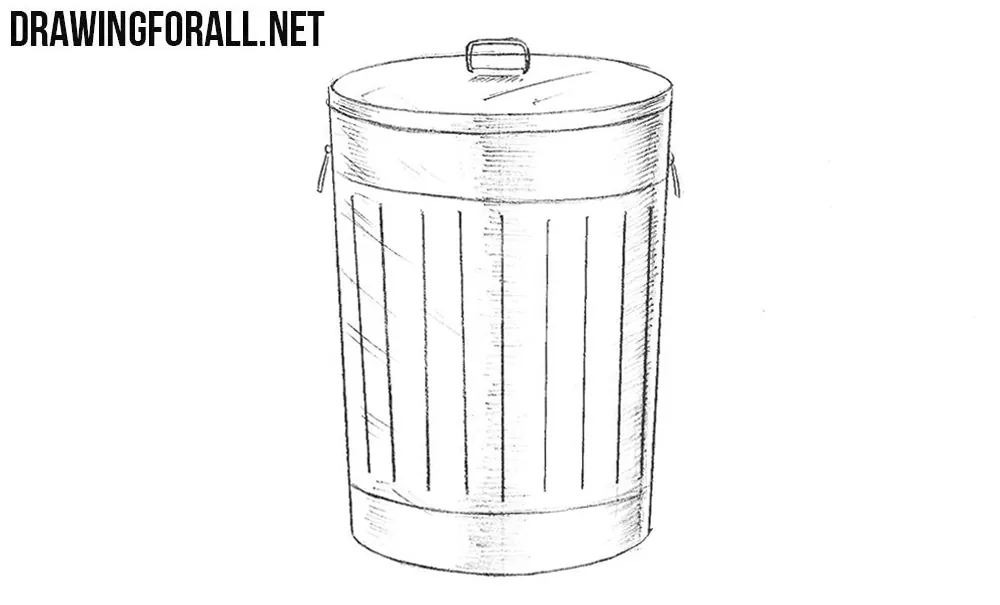 Today we showed you how to draw a trash can. What other lessons would you like to see on the pages of our website? Be sure to write about it in the comments to this article.