Hello dear lovers of good drawings and good music. Today we once again decided to combine the themes of music and drawing and created a lesson on how to draw a tambourine.
how to draw a tambourine. Despite its seeming simplicity, it's quite a complicated and interesting musical instrument, and we think you will be interested in learning how to draw it.
Step 1
So, the first step of this drawing lesson is very simple. Here we need only to draw a simple oval.
Step 2
Now with the help of a couple of curved lines draw out the lower edge of our tambourine.
Step 3
At this step of the lesson on how to draw a tambourine we draw rivets and cymbals.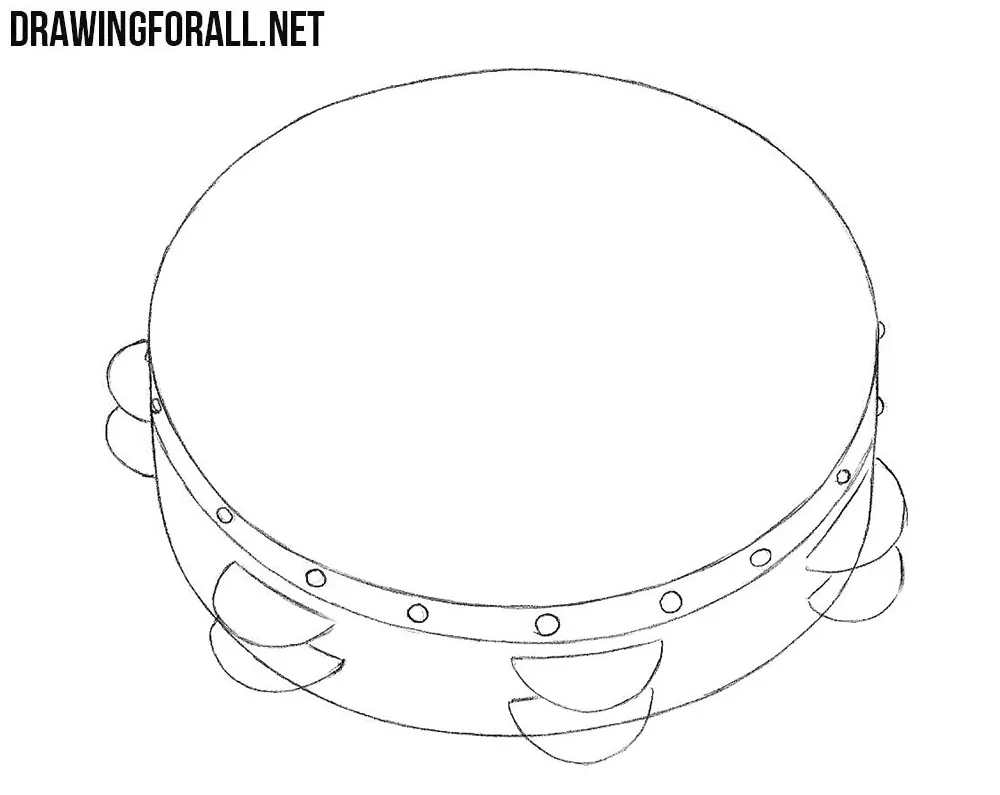 Step 4
Now let's add some shadows to make our tambourine look more voluminous and beautiful.
It was very simple, was not it? If you want something more complicated on the subject of musical instruments, visit the lesson about how to draw a guitar.