How to Draw a Stethoscope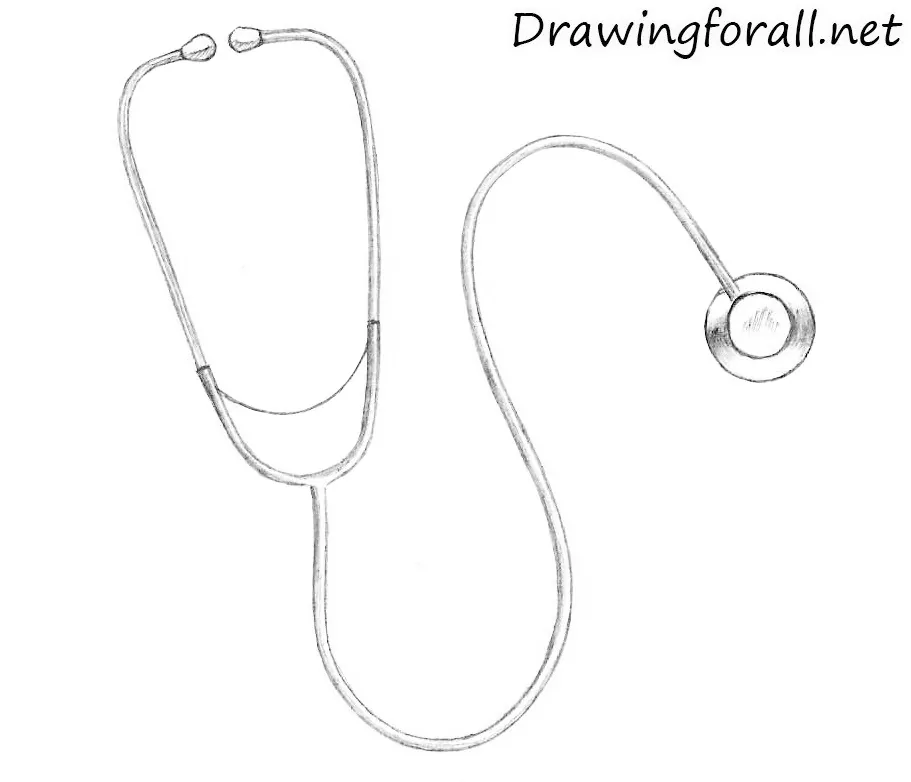 Hello, dear friends! Today we have prepared a new drawing tutorial on medical theme. In our previous drawing lessons we told you how to draw a medical doctor. And as we know, it is hard to imagine a doctor without a medical stethoscope. So, let's start the lesson and learn how to draw a stethoscope.
Step 1
Using a curved line draw the eartube. Using circles outline the earpieces.
Step 2
Using long curved line draw the tube. Of course, you can choose any position for the tube.
Step 3
Using a circle draw the chestpiece (The cold thing that a doctor puts to your chest).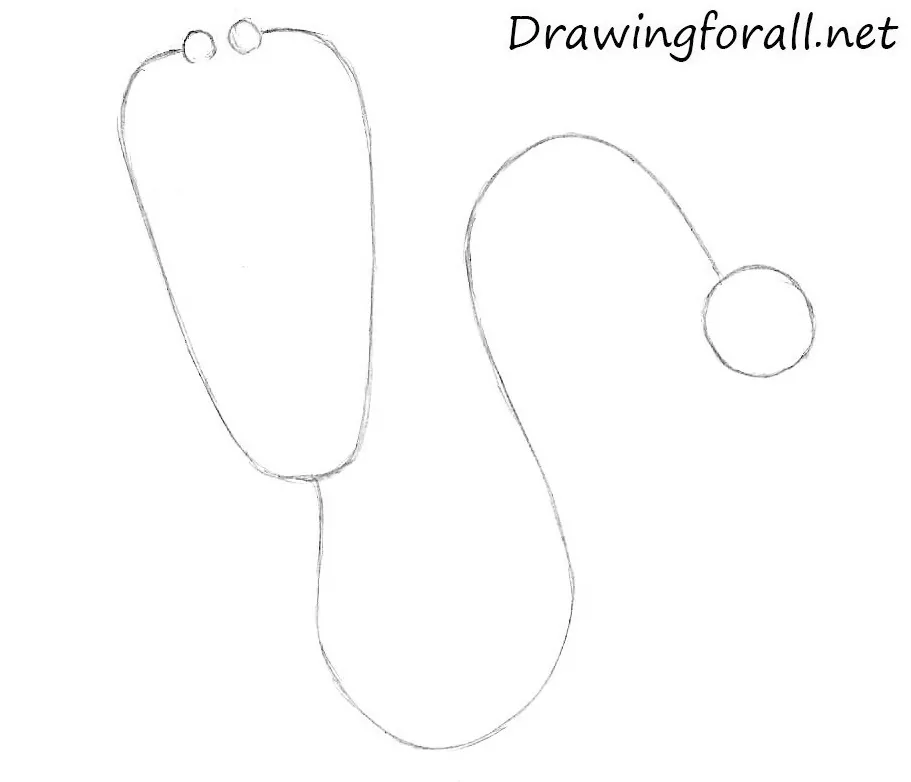 Step 4
Thicken the lines as in our example.
Step 5
Add some shadows to make 3D effect.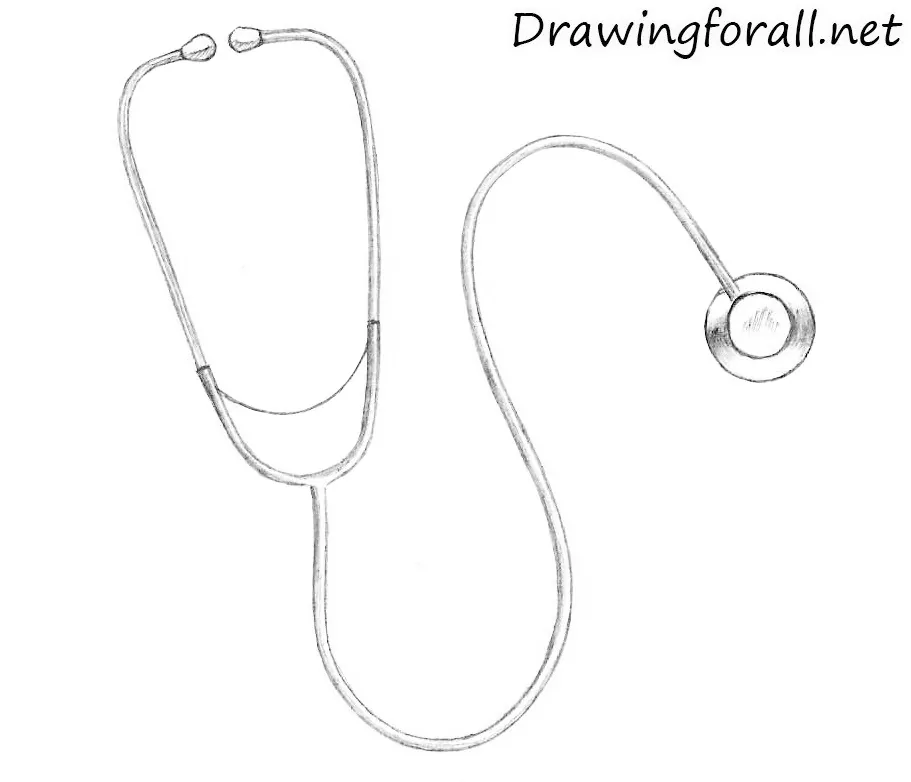 We hope this drawing lesson helped you to learn how to draw a medical stethoscope step by step. Visit other our drawing lesson, to learn more about drawing and become a great artist. Goodbye!