How to Draw a Cadillac Escalade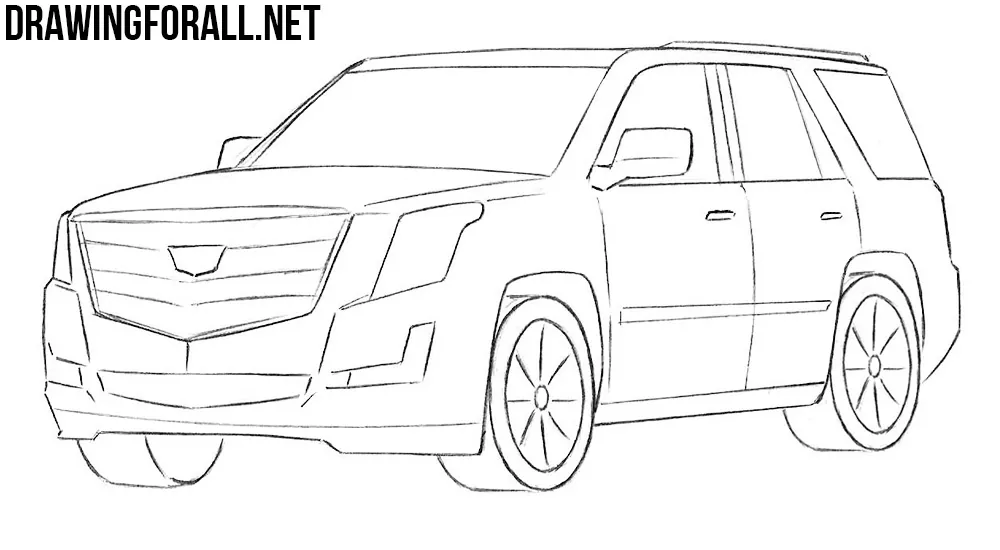 Hello everybody and welcome to drawing tutorial about how to draw a Cadillac Escalade step by step! It is a full-size SUV produced by Cadillac, which is a luxury division of General Motors. By the way, escalade – is a storming the wall with the help of stairs.
Step 1
First of all we sketch out the main contours of our Cadillac Escalade. In this car there are a lot of straight lines and the car itself is like a huge box.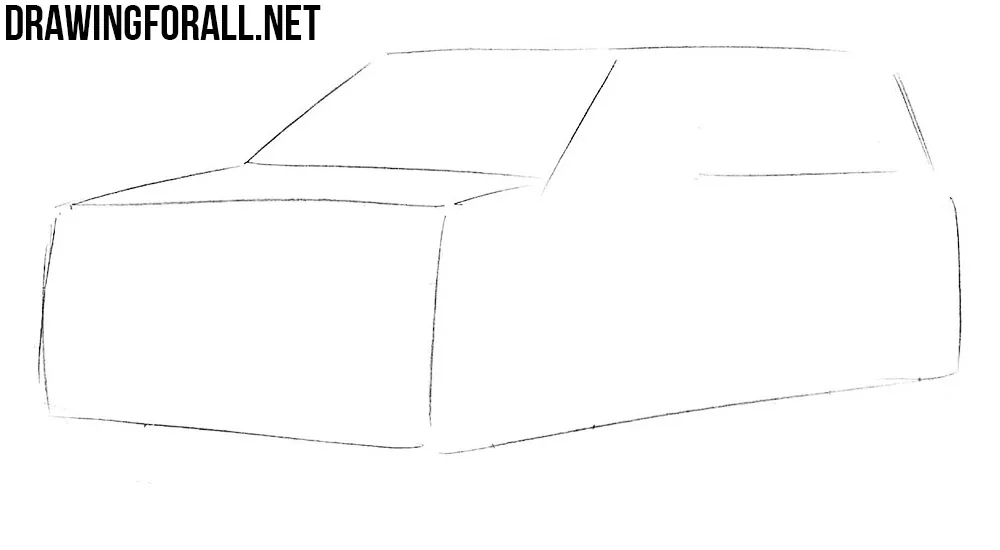 Step 2
Let's add a few basic details to our car. First sketch out the outlines of the angular headlights and the grille. Next, sketch out rear-view mirrors, wheel arches and wheels.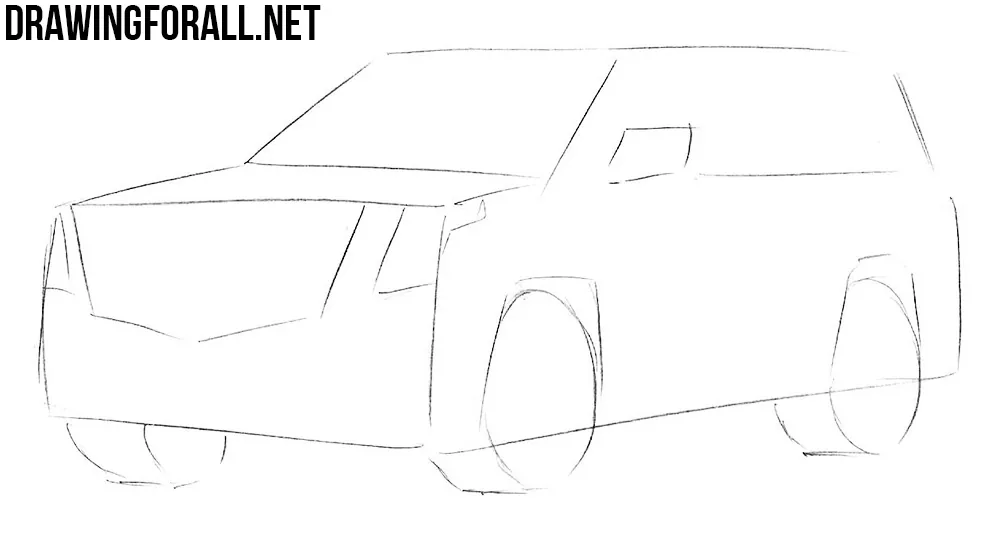 Step 3
Now with the help of clear and dark lines draw out the headlights and grille, which is located between the headlights. In the middle of the radiator grille draw the logo of Cadillac.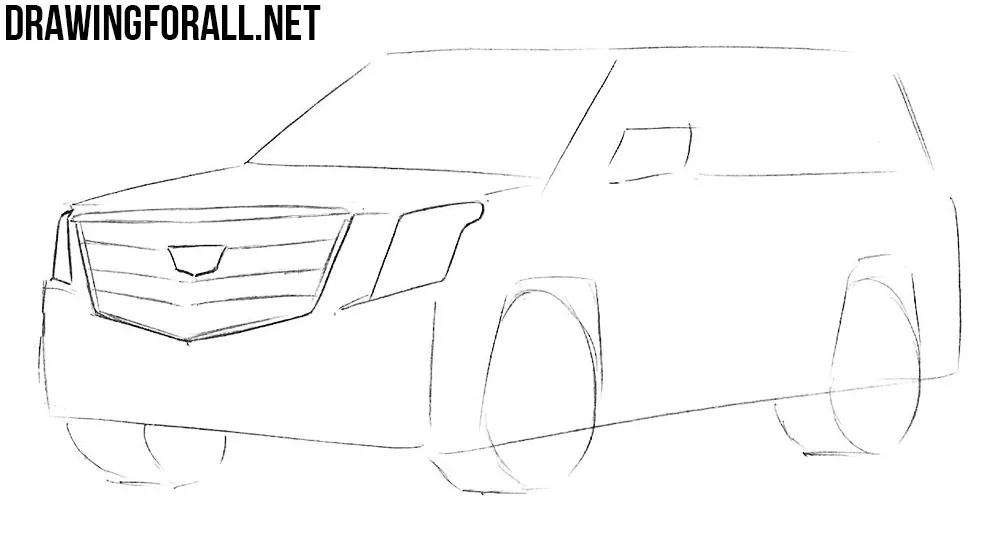 Step 4
Use a clear line to draw the hood. Then go down a little lower and draw out the bumper with a small grille and fog lights. Also do not forget to erase the extra lines that we drew in the first steps.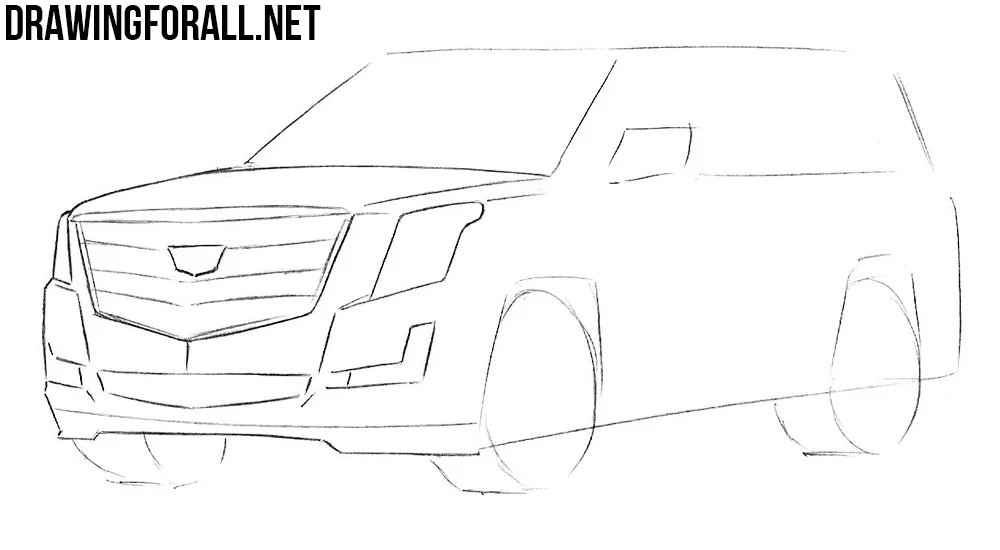 Step 5
Let us pass to the top of our Cadillac Escalade and draw out the roof. Note that the escalade roof is quite high.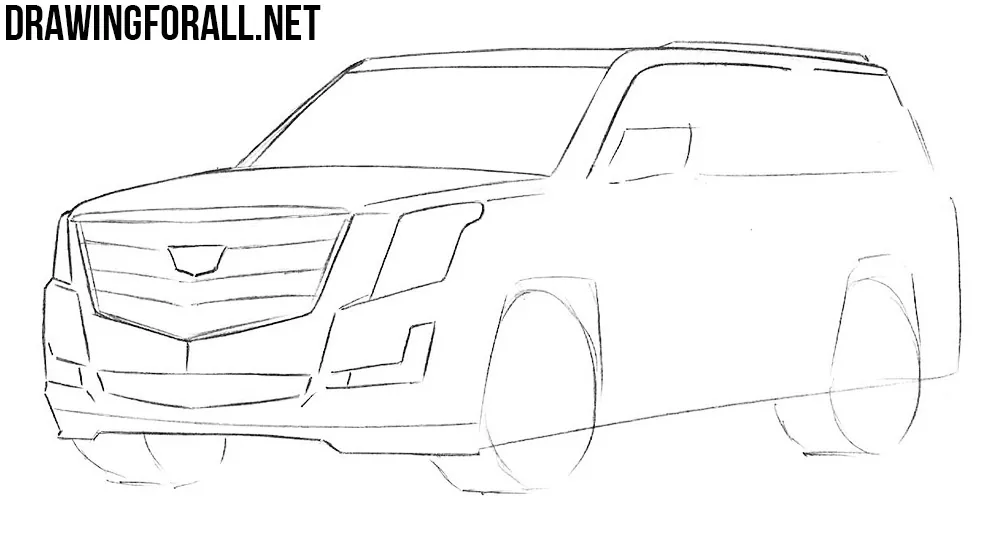 Step 6
From the side draw out the lines of windows and mirrors of the rear view. Note that the windows are quite high, unlike such cars as Maserati and Tesla Model S.
Step 7
Continuing the lines of the windows draw out the doors. On the doors draw out the handles. Next draw the back of the car and molding.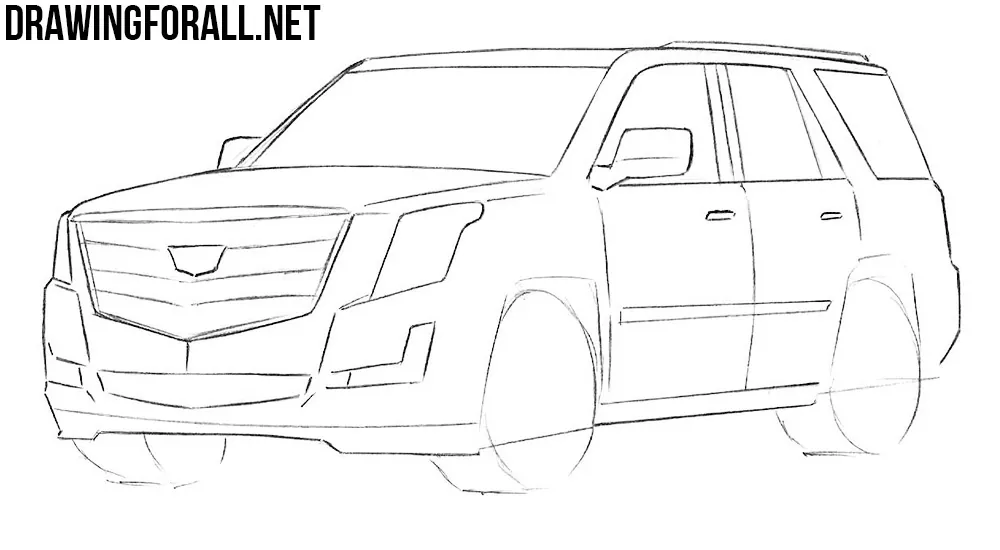 Step 8
Continue the drawing lesson on how to draw a Cadillac Escalade. Now we draw out the angular wheel arches and round outlines of the wheels.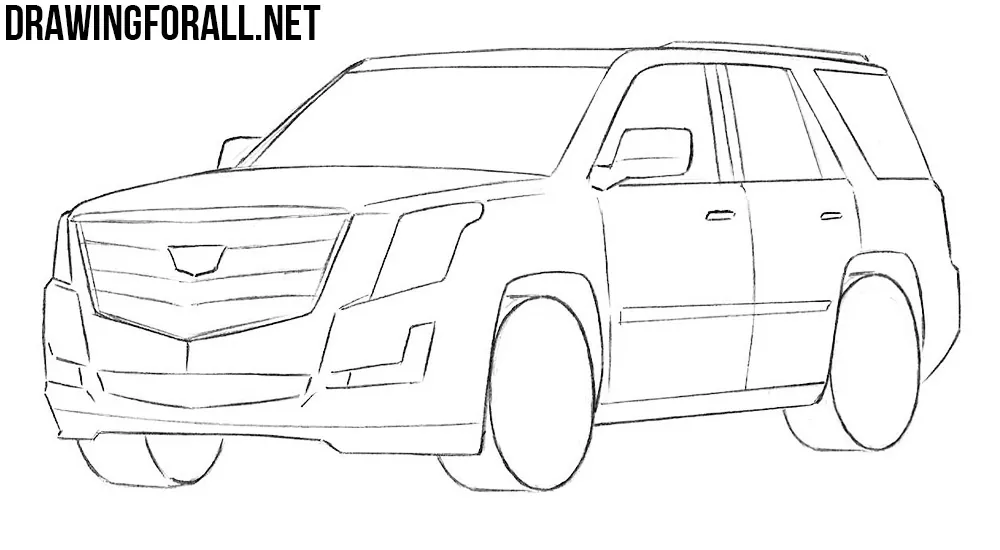 Step 9
And the last step in which we draw the rims. Do not forget that the rims can be of any shape and size.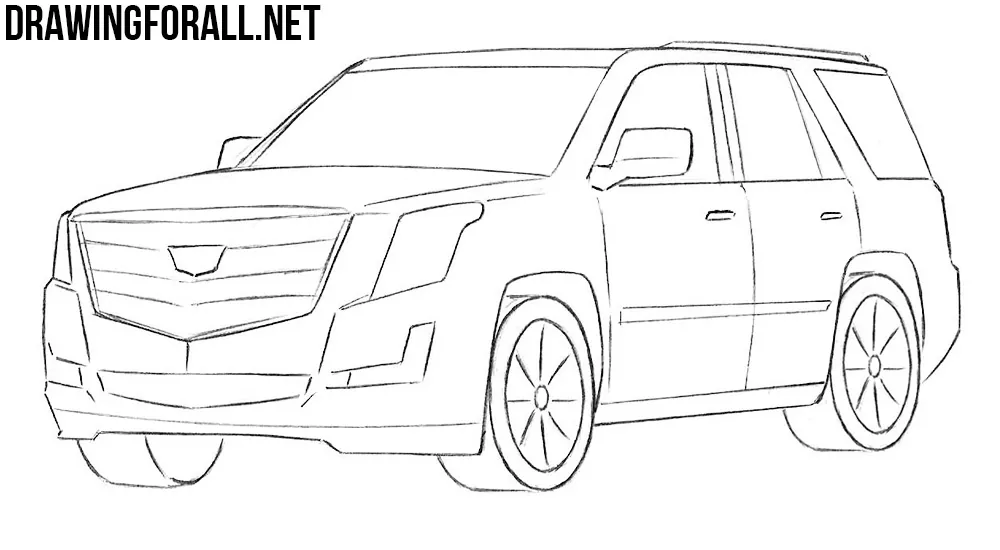 So, we have already shown you a huge amount of drawing lessons about cars of different brands. You can help us by sharing this lesson and subscribing to us in Google Plus, Pinterest, Facebook and so on.