How to Draw a Chrysler 300c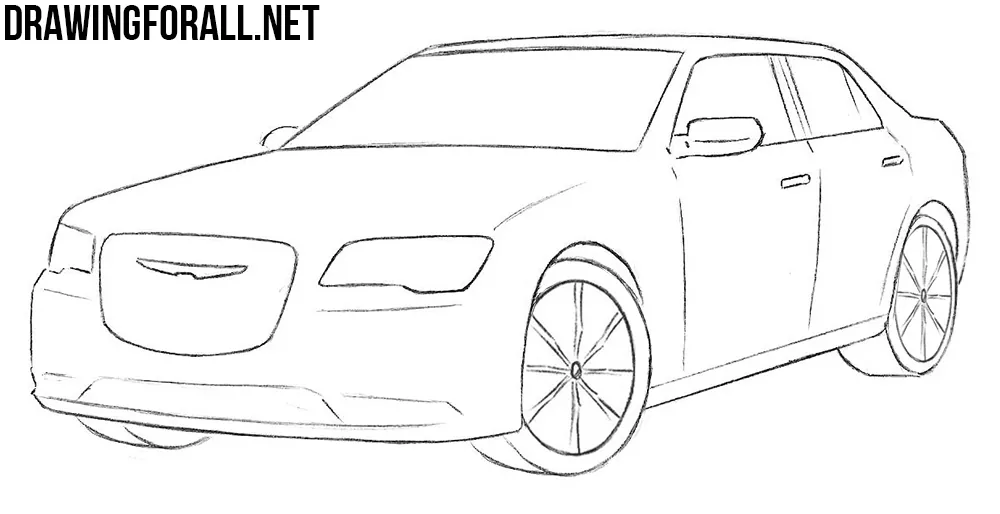 Hello everybody and welcome to drawing tutorial on how to draw a Chrysler 300c  step by step! It is a full-size sedan produced by the American company Chrysler.
Step 1
As in any other drawing lesson about cars on our site, we will begin with a general outline. That is, just take a pencil and sketch out the car body with the help of very light lines.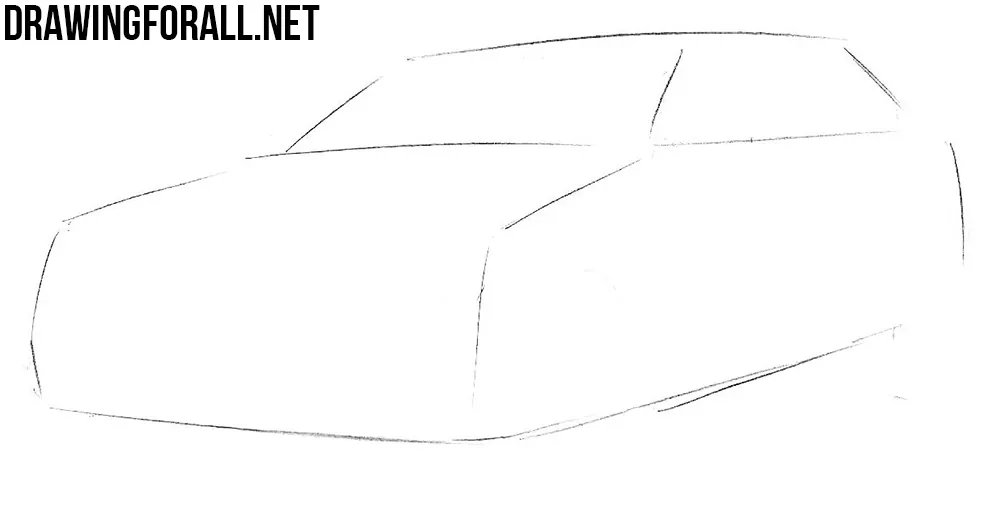 Step 2
Continue to work on general outlines. In this step sketch out the headlights and grille in the front part. Next, outline the wheels and arches and move on to the next step.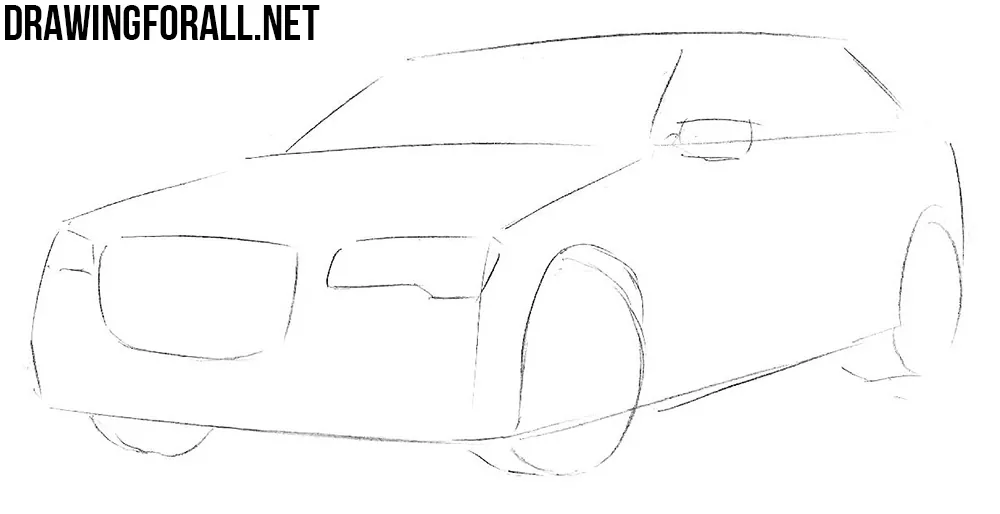 Step 3
Using clear and smooth lines draw out the headlights and radiator grille between the headlights. In the middle of the grille draw out the logo of Chrysler.
Step 4
Now draw out the long hood of the Chrysler 300c and bumper with smaller radiator grilles.
Step 5
Continue the line of the hood that goes to the roof. Then draw the windows and mirrors.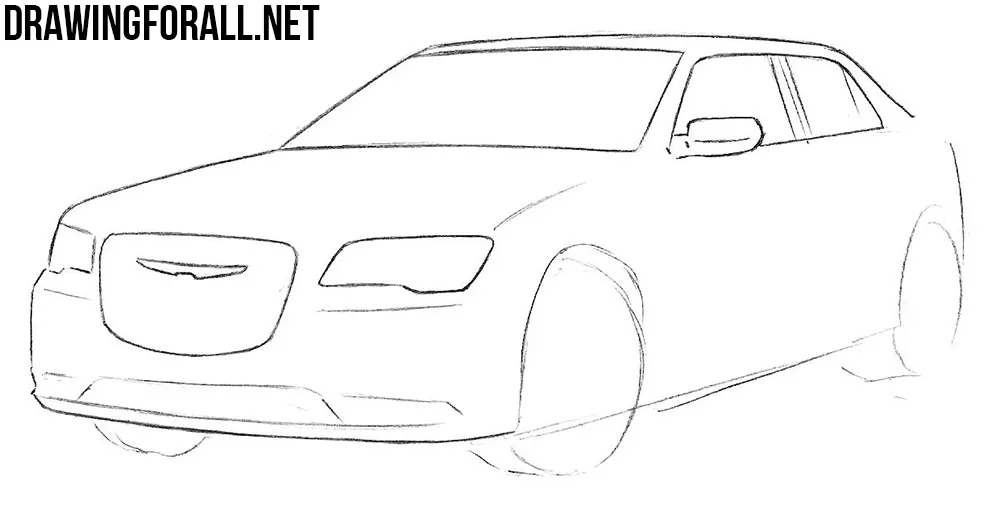 Step 6
Continue the lines of the windows and form the lines of the doors. Then draw the back of the car and door handles.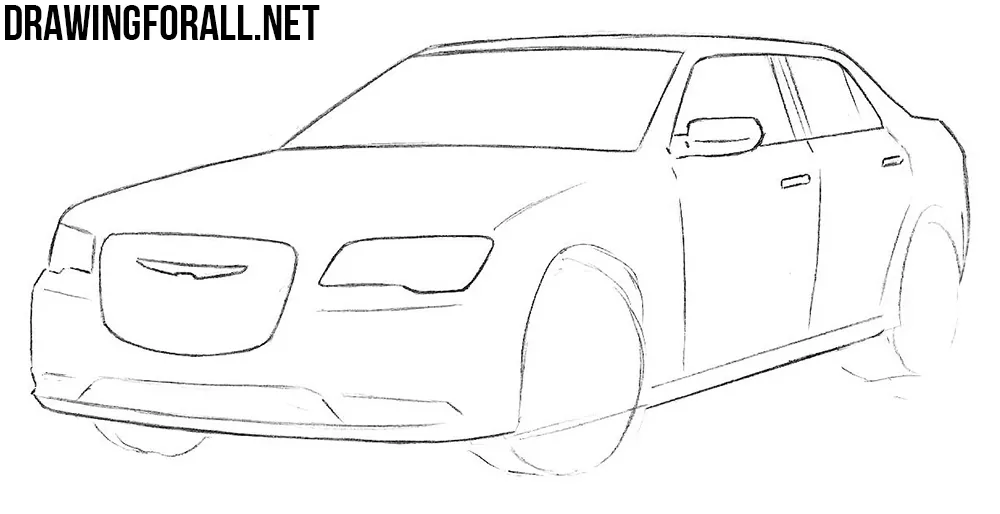 Step 7
Now we should be very careful, because we draw the wheels and arches, that must be very smooth.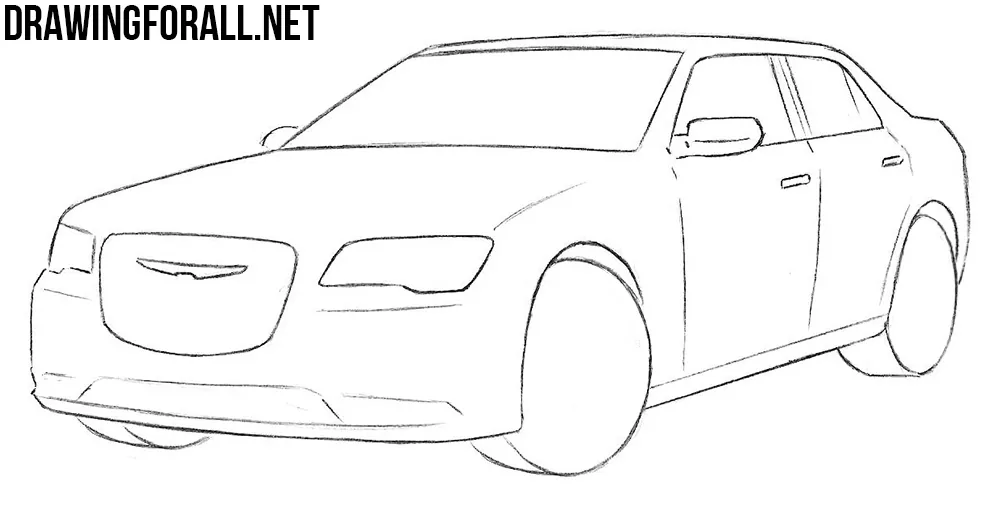 Step 8
And the last step where we draw the rims. You also can add some shadows to the Chrysler as in the lessons about Ferrari and Ford Mustang.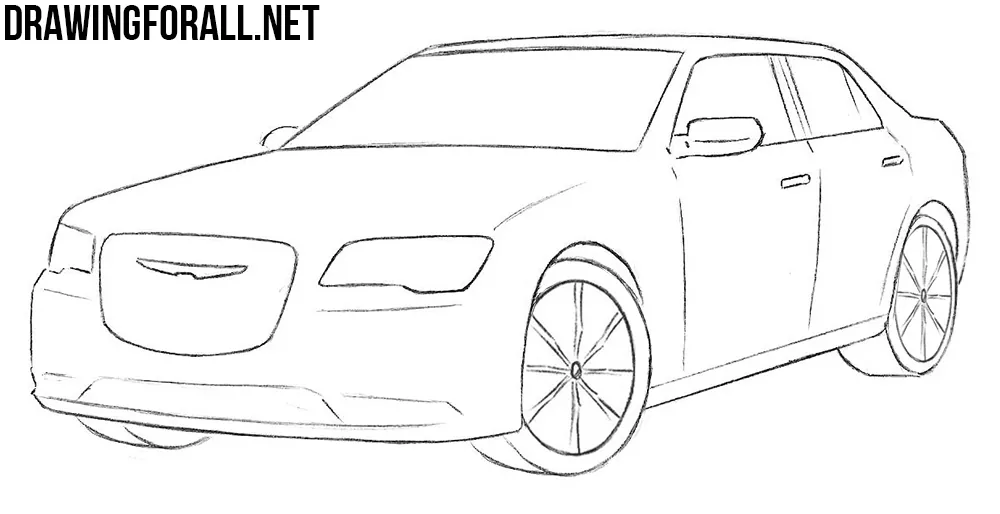 It was the lesson about how to draw a Chrysler 300c. As you know, on our site there is a whole bunch of drawing lessons about cars and we are sure that you will like these lessons. So do not forget to visit all these drawing lessons and subscribe to us in social networks.