How to Draw a Cartoon Shark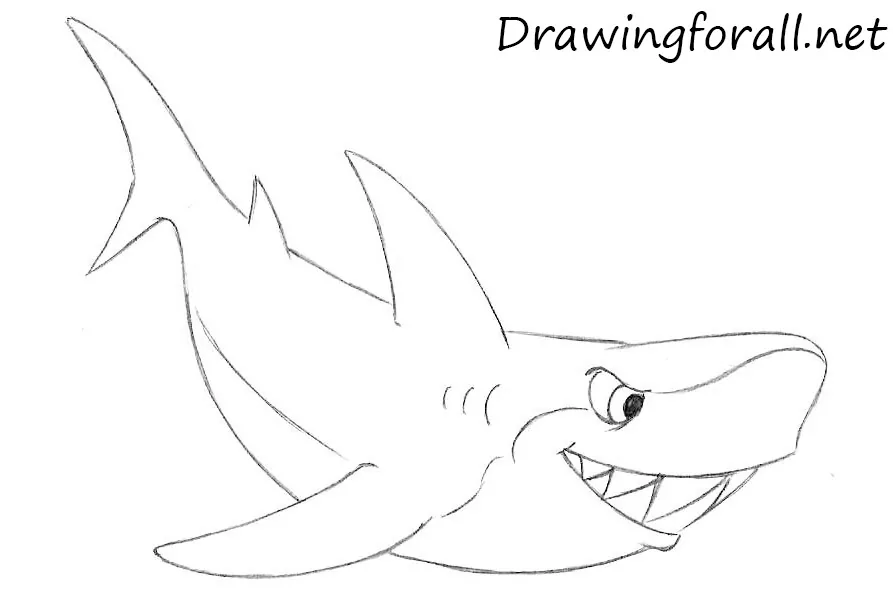 Hello, everybody and welcome to Drawingforall.net!  Today we have prepared for you a new drawing lesson in which we will tell you how to draw a cartoon shark. Let's start the drawing lesson!
Step 1
At first draw the general shape of the shark which is very similar to a banana. Note, that in the first steps you should use smooth and light lines for sketching.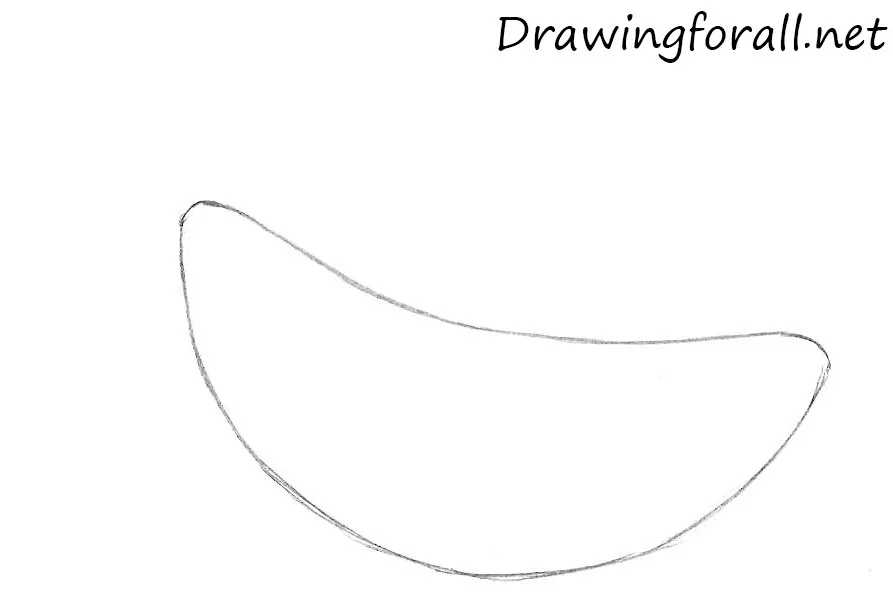 Step 2
Using sharp triangles draw the fins.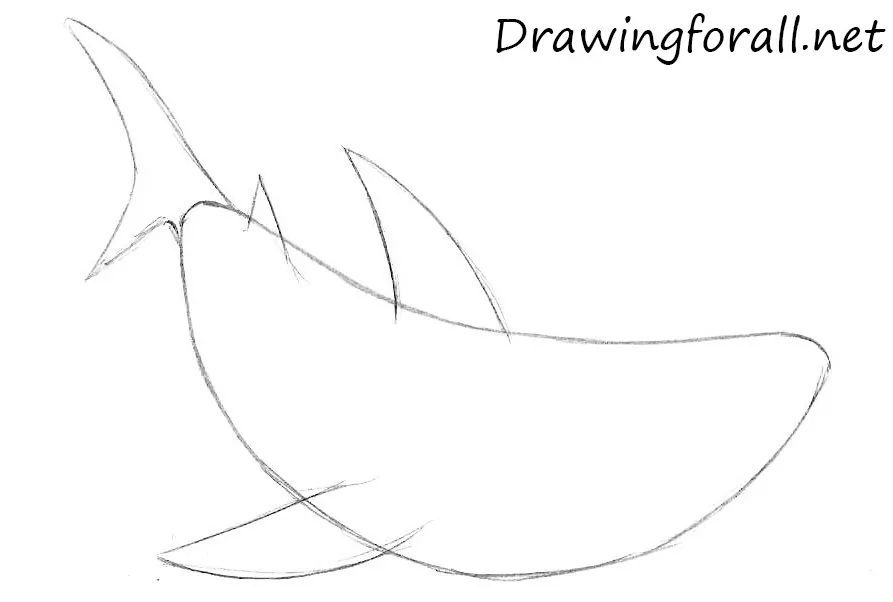 Step 3
Using circle draw the eye. Using a curved line draw the brow above the eye. Below the eye draw the mouth.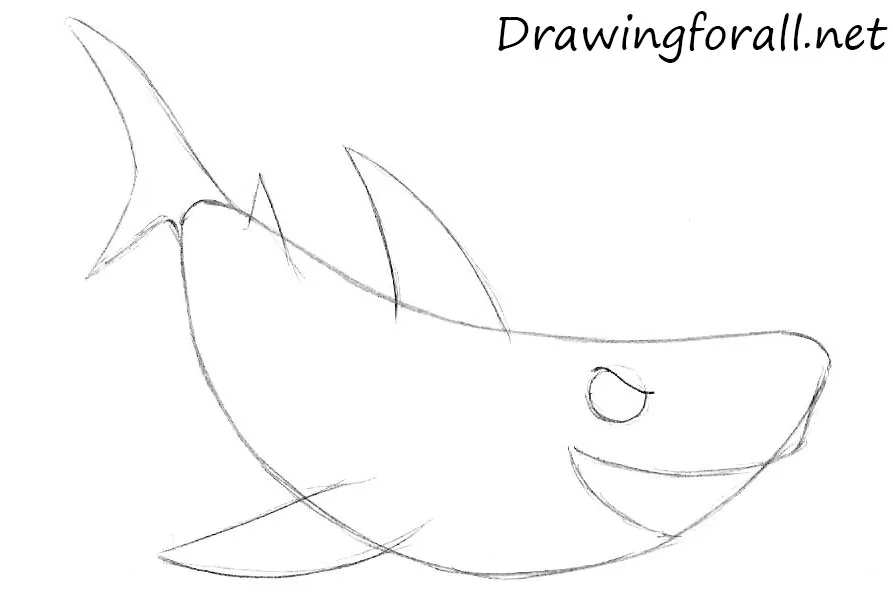 Step 4
Erase the guidelines from the drawing. Circle the lines to make them clean and dark. Draw the pupil inside the eye and paint it black. Using "Z" line draw the teeth.
Step 5
Using three short and curved lines draw the gills. Draw the lateral line that runs from nose to tail.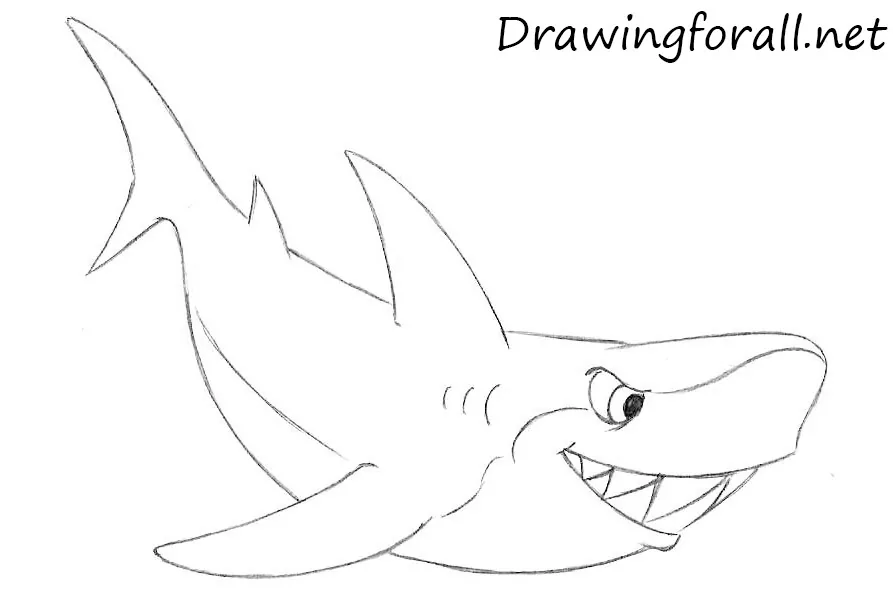 It was the drawing lesson about how to draw a cartoon shark. If you don't like your drawing draw it again. Practice often to draw better with each time. Stay tuned and wait for new drawing lessons. Goodbye!