You probably know the myth that cacti protect from harmful radiation? Many people try to place cacti around their workplace as much as possible.
Fortunately, we are not inclined to believe in such things. We just love plants a lot. That's why we decided to do a drawing tutorial on how to draw a cactus.
Step 1
First, draw the contours of the trunk of our cactus. You can draw a cactus which consists of only one trunk. By the way, such a cactus grows in our office. All cactus stems should be smoothly rounded as in our sample.
Step 2
In this step, we will draw the contours of the flower pot. Do not draw a very small or very flat flower pot. This may look unnatural due to the fact that we have a fairly large cactus in this drawing lesson.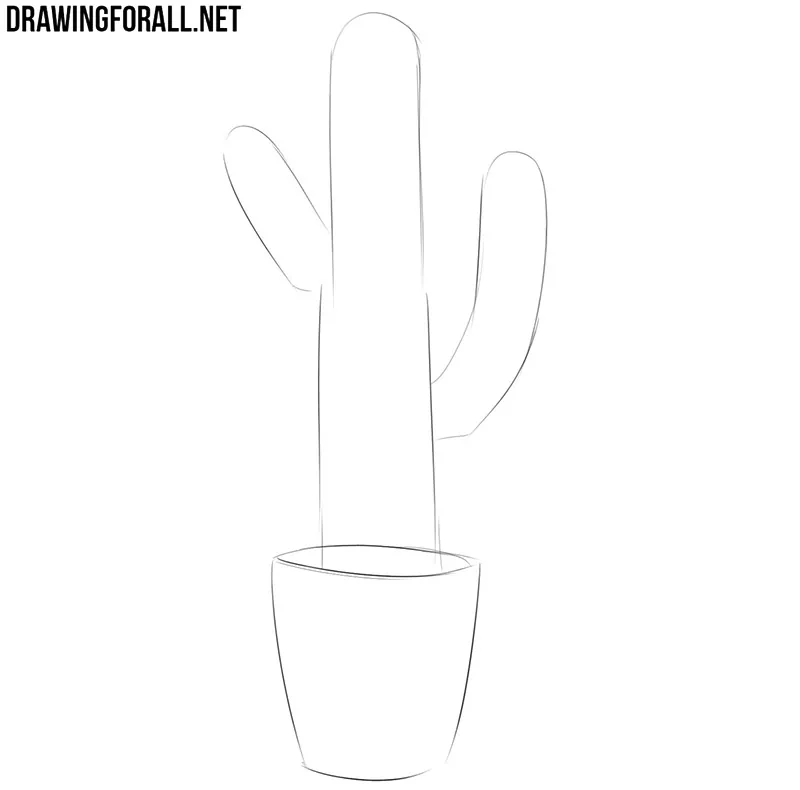 Step 3
Many cacti consist of dense parenchyma, which is divided into plates. In this step, we will draw these plates and a few spines on the left. The plates look like long vertical lines in the entire stem of a cactus.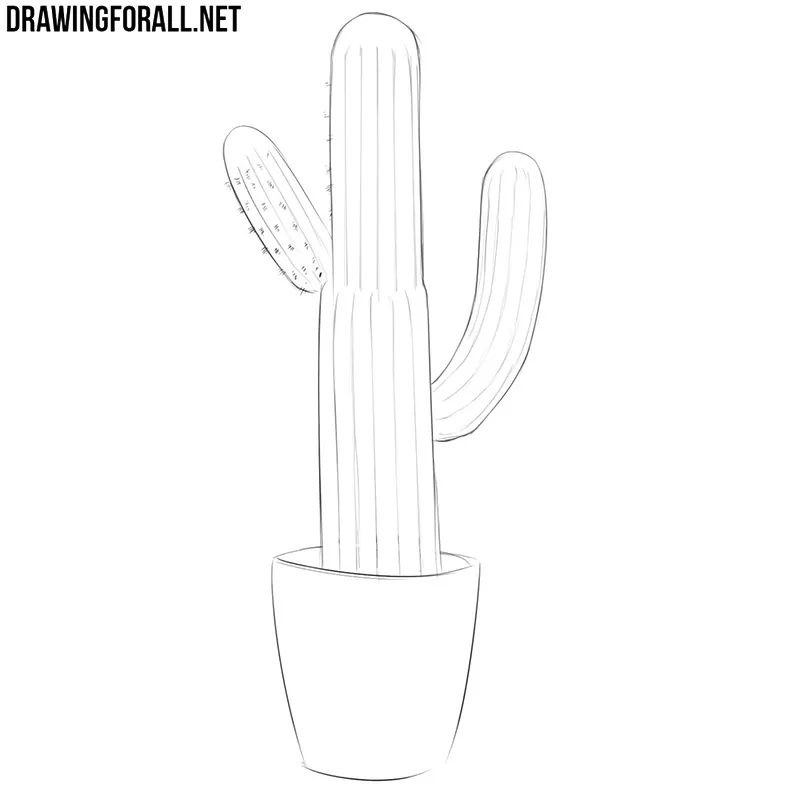 Step 4
We continue to draw the cactus spines. It looks like three or four short dashes which are located at the same distance from each other.
Step 5
Our cactus should look very realistic. Therefore, we will draw small shadows. You can see areas of pale light shading on the left side of the cactus stem and on the left side of the pot. You can draw shadows on other areas to your liking.
We finished this drawing lesson on how to draw a cactus. It turned out well, is not it? We need to take a short break, to be honest. We work for you every day so hard that our cacti began to dry out. We need to go and water them. See you soon on our website!