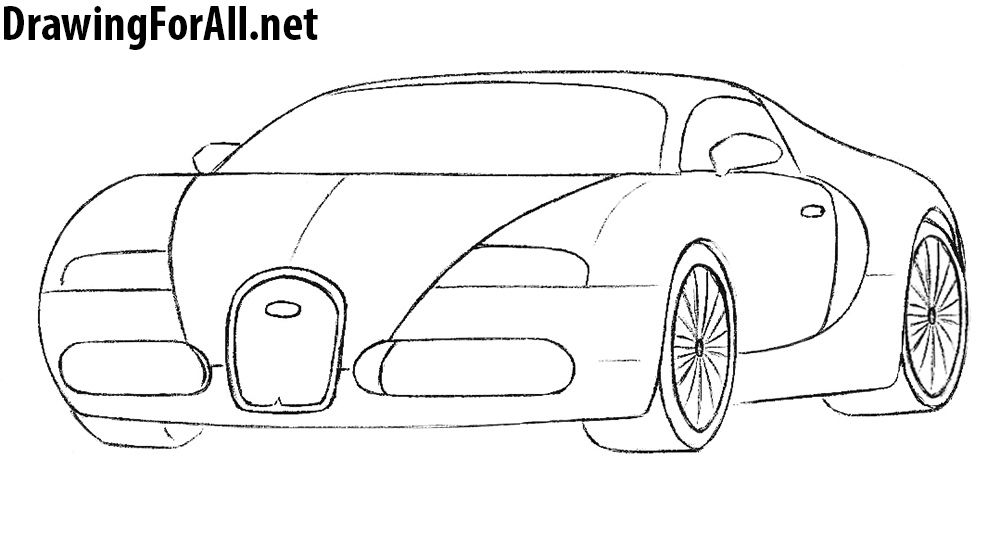 Hello everybody and welcome to drawing tutorial on how to draw a Bugatti! As you know, Bugatti is one of the most famous firms that produces of the fastest and most powerful supercars in the world.
Step 1
So, sketch out the guidelines as in our example, that consists of two parts. The lower part looks like an oval and the upper part is drawn with a curved line.
Step 2
Sketch out the details in the front of the Bugatti such as the famous radiator grille, lines of the hood and headlights.
Step 3
At the top part of the car sketch out the lines of the windows and mirrors and in the lower part of the car sketch out the wheels.
Step 4
Let's start drawing the details. Carefully draw the lines on the hood and the radiator grille with the Bugatti logo.
Step 5
Continue drawing the front part of the car. Draw out the headlights and details of the bumper.
Step 6
Continue drawing Bugatti Veyron. Let's work with the upper part and draw the roof of the car, windows and mirrors.
Step 7
Draw the unusual door and the rear part of the car. Carefully draw out the wheels of the Bugatti.
Step 8
It remains only to draw wheel rims, the shape of which you can choose yourself (we drew classic spokes).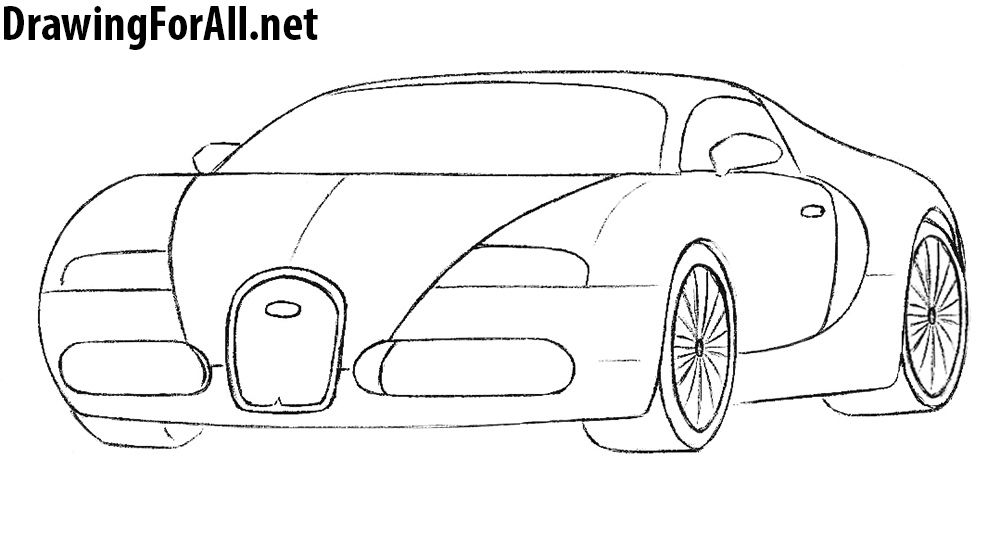 Drawing lesson on how to draw Bugatti Veyron came to its end. Do you like to draw supercars? Then do not forget to visit drawing lessons about Lamborghini and Ferrari.