Hello, everybody! Today we are going to draw a cat, you could see in a popular anime series. We are talking about the "Natsume's Book of Friends"
, where a demon named Madara has existed for quite a long time in the guise of a fat and lazy cat Maneki-Neko. So, let's start the tutorial and learn how to
draw Maneki Neko from Natsume's Book of Friends
.
Step 1
Using a couple round figures outline the head and torso.
Step 2
At the top of the head draw triangles for the ears. Using a semi-circle draw the tail.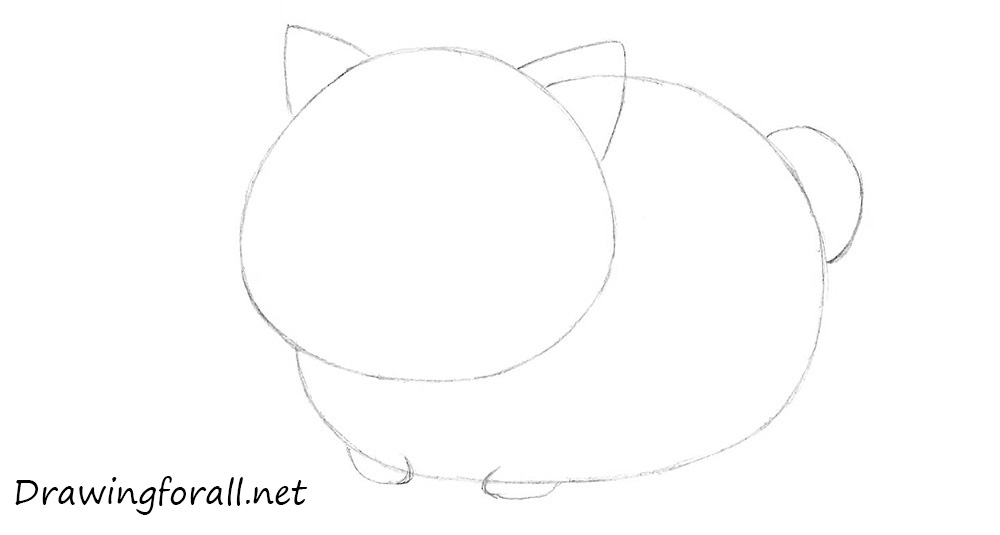 Step 3
At the lower part of the head draw the eyes. Using short lines draw the pupils.
Step 4
Erase the guidelines. Draw the oval on the head, and divide it into two parts.
Step 5
Add some simple shadows as in the example below.
It was drawing the lesson about how to draw Maneki Neko from Natsume's Book of Friends. If you want to learn more about how to draw cats, visit our drawing tutorial about how to draw a cartoon cat. Goodbye!