Hello, everybody! How to draw a rose? This question bothers all artists, both beginners and professionals. And in today's drawing lesson we will show you the best way to draw a rose!
Step 1
At first draw an oval, tapering upwards. Under the oval draw a line, as a guide for the stem.
Step 2
Now at the top of the oval draw a shape similar to the comma, which would become the center of the rosebud.
Step 3
Start to draw the petals from the center, as in our example.
Step 4
Using curved lines continue drawing petals. Each subsequent petal should slightly cover the previous one.
Step 5
Continue adding petals as in our example. Note, that the each next petal should be larger than previous.
Step 6
Now make a rosebud sleeker, slightly changing the shape of its edges.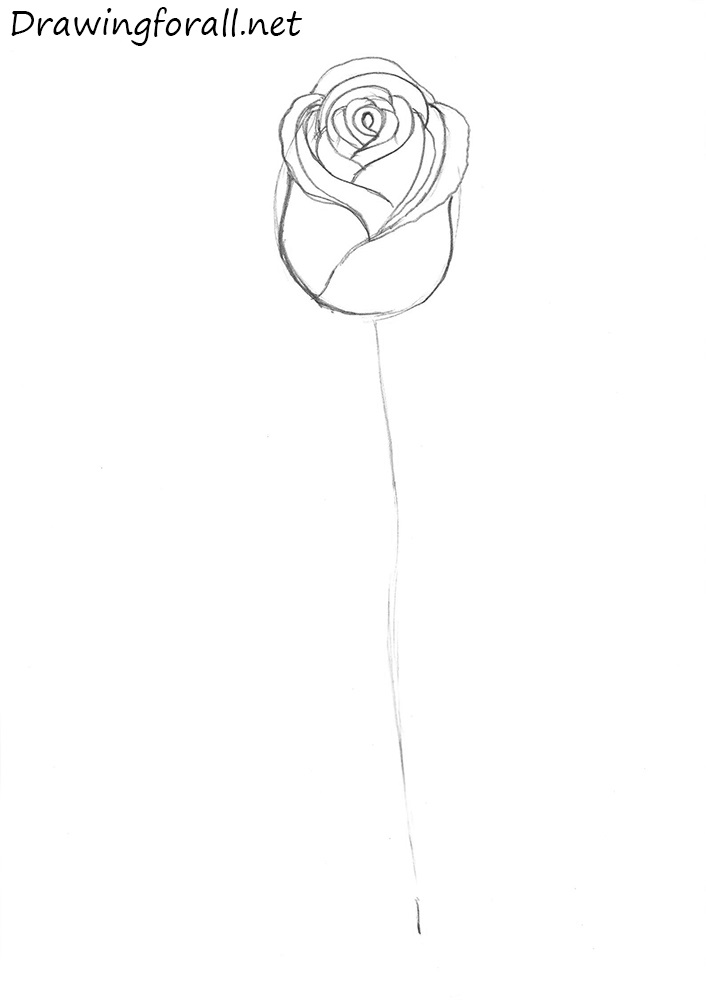 Step 7
Erase the guidelines. Circle the lines to make them smooth and clean. Under the rosebud draw the sepals (leaves).
Step 8
Thicker the stem as in our example. Note, that the stem does not have to be straight.
Step 9
Using smooth and curved lines draw the leafs.
Step 9
Using z-shaped lines make the edges of leafs.
Step 10
Add thorns to the stem.
Step 11
Draw the veins on the leafs. Add some shadows to the rosebud.
Step 12
At this step just add some shadows to the leafs and stem.
It was the drawing lesson about how to draw a rose step by step. We hope the tutorial was interesting and informative for you. Draw roses from different viewpoints, using photos and real roses. Goodbye!