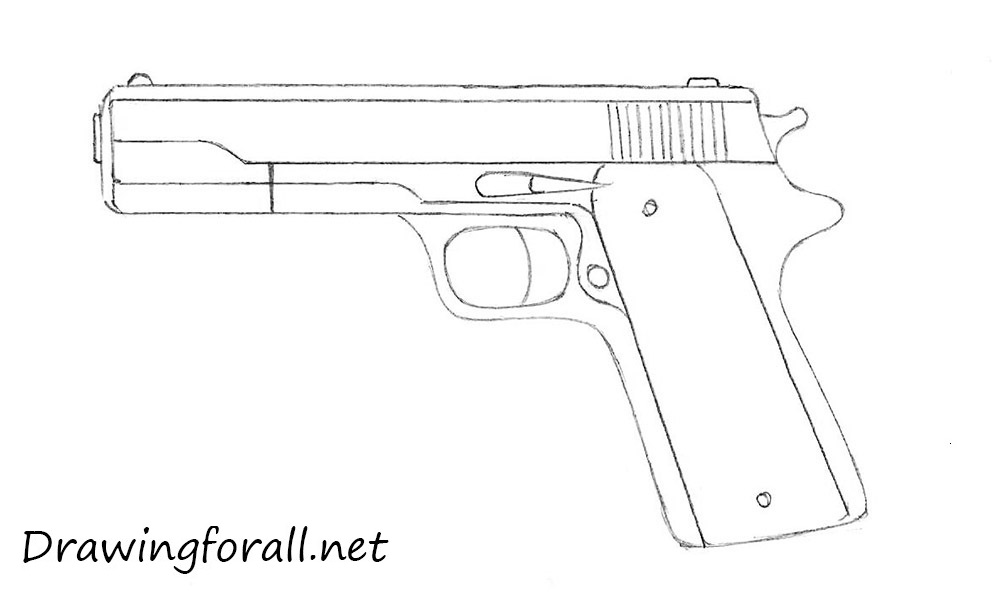 Hello, dear friends! In today's drawing lesson we will show you how to draw a gun. In this tutorial is no complex shadows and lines.
 We have divided this tutorial into a several step in order to make it as simple as possible.
So, let's start the tutorial and learn
how to draw a gun for beginners
!
Step 1
At first draw an elongated rectangle.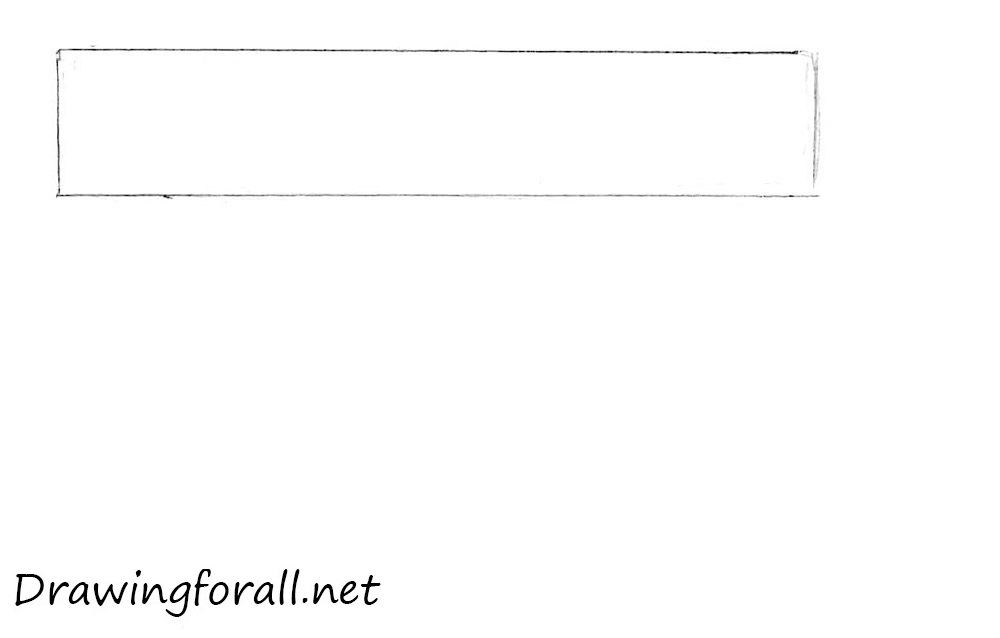 Step 2
Draw another rectangle as in the example. It will be the grip of our gun.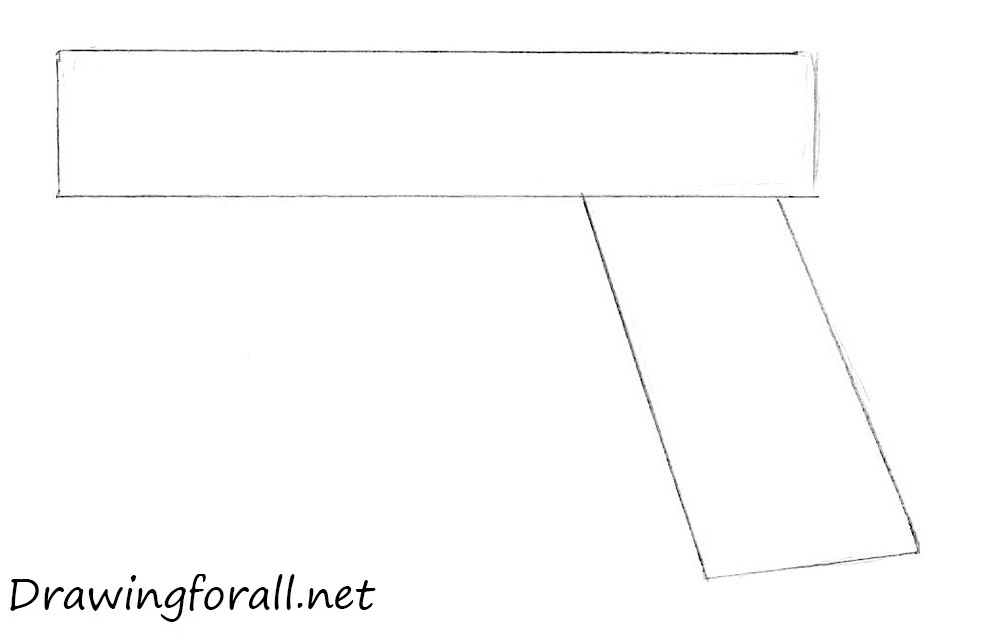 Step 3
At the junction of two rectangles draw the trigger guard and trigger. Draw the hammer as in our example.
Step 4
Erase the guidelines and round the corners as in the example below. At the top line of the gun draw the sights.
Step 5
Draw the grip panel on the grip. Draw two screws on the grip. To the right side of the trigger draw the button of the magazine. Above the trigger draw the switcher of the safety catch.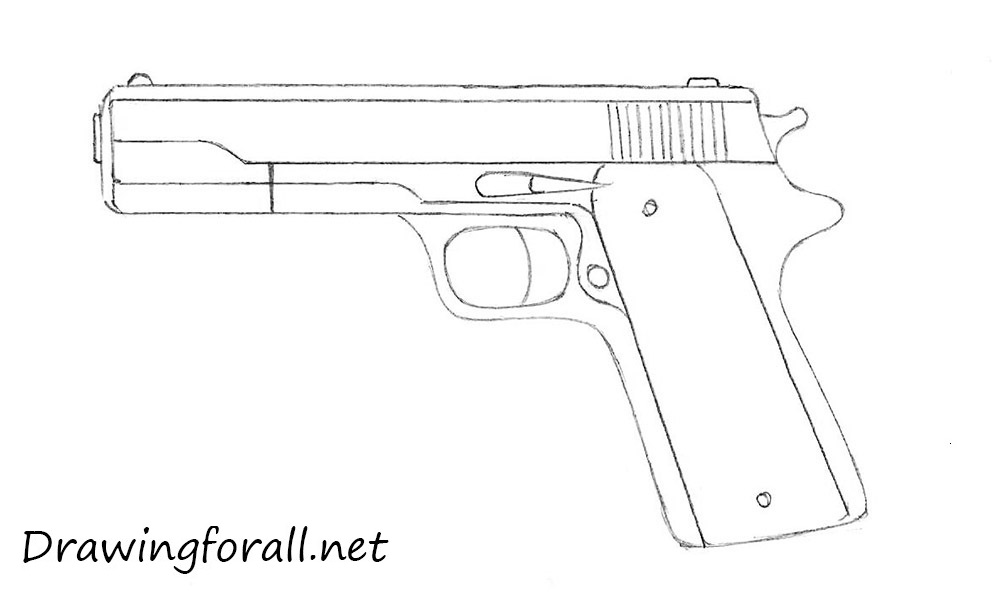 It was the drawing lesson about how to draw a gun for beginners. We hope you enjoyed this tutorial. Stay tuned and goodbye!